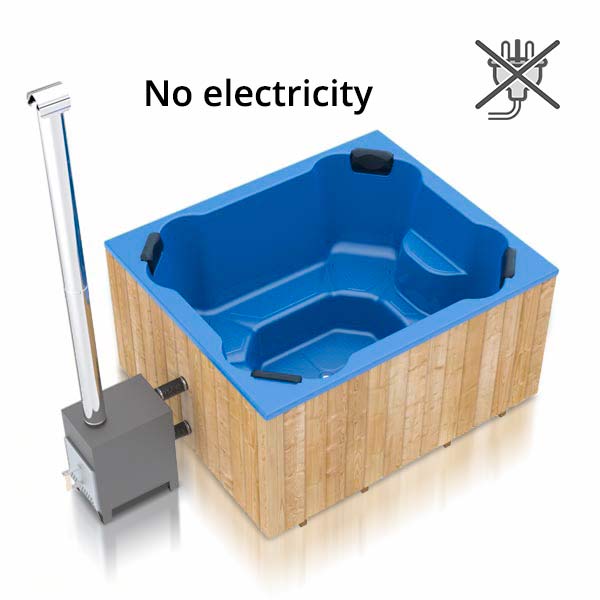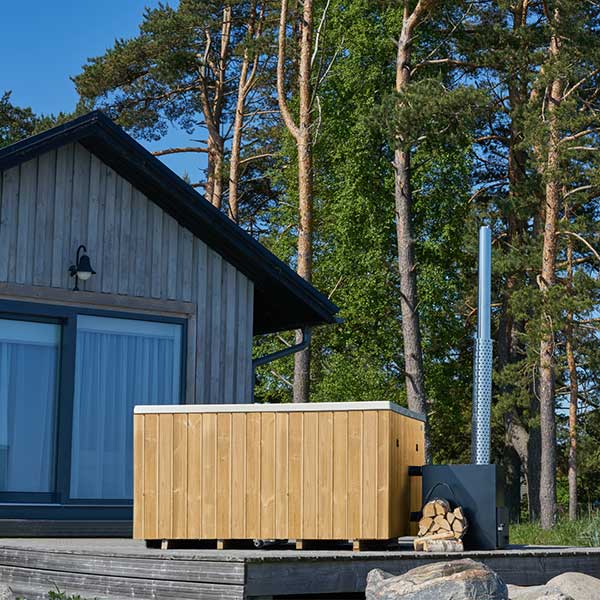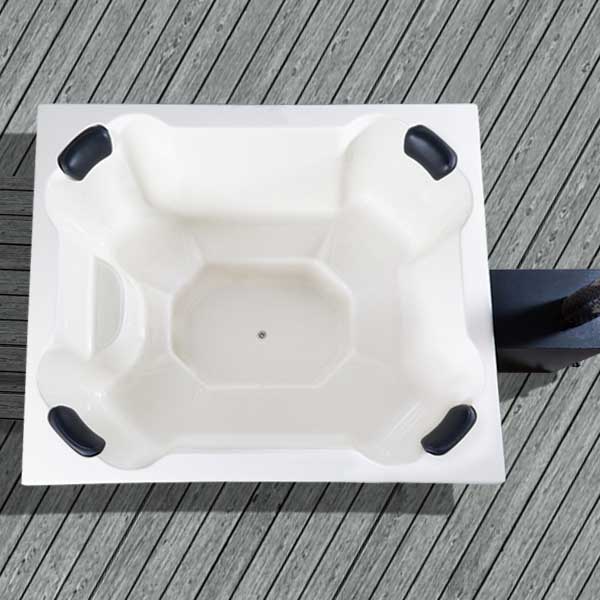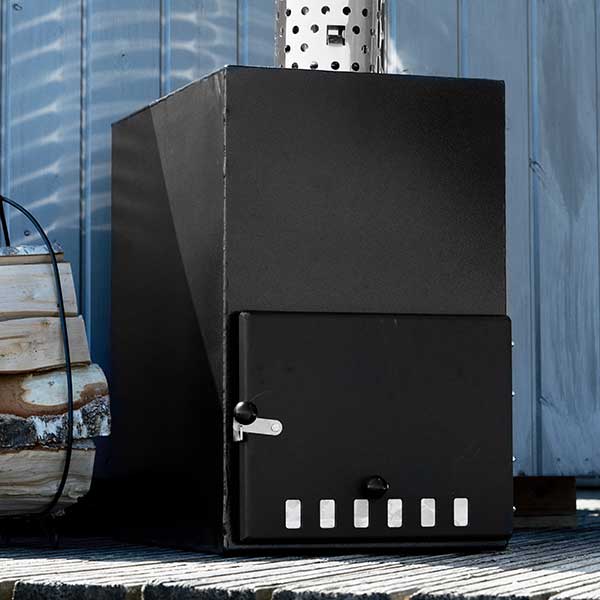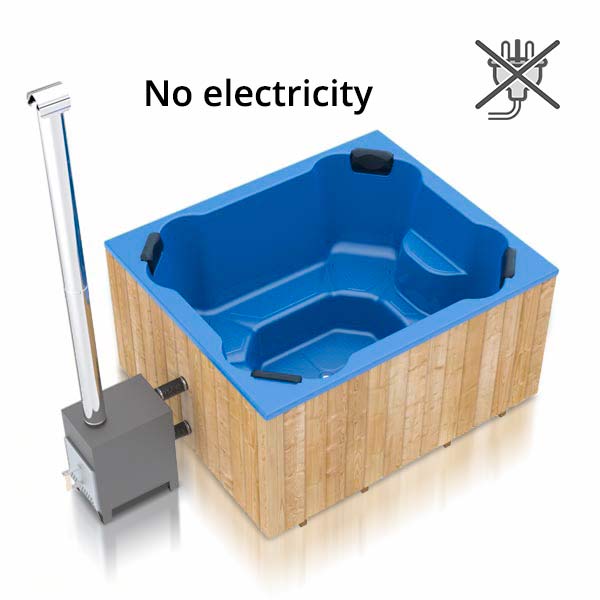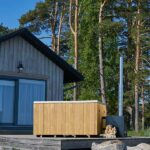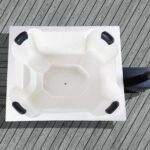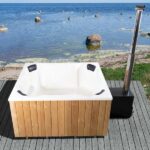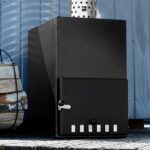 No-Electricity – Hot tub "Quattro" for 8 pers (2.0 x 1.7m)
From: 3 890 €
Limited-time offer
Hurry up
We have included everything you need in the set to guarantee its ENERGY-EFFICIENCY:
Fiberglass shells of the hot tubs are insulated with a 50mm layer of polyurethane that allows you to slow down the cooling of the water during bathing and reduces the heating time.

This set includes a lid with EPS insulation. This material is 98% composed of still air, enclosed in its cellular structure. Static air is the best natural heat insulator.

The powerful wood-burning stove 35 kW heats the hot tub up to 38 oC in approximately 2 hours.

Grommet plugs are used to stop the water circulation in the stove. Thus, the heat exchange stops, and the water remains warm for a longer time.
Order now and save on your UTILITY BILLS soaking in your own hot tub.
Gallery
Accessories
Parameters
Delivery