How we do it?
1. The best coniferous tree for saunas and hot tubs
When producing saunas and hot tubs we use high-quality spruce, pine, and thermo-tree, as they are exceptionally durable and hardly exposed to insect attacks and rotting. Coniferous wood has a pleasant aroma and natural light color, thermo-tree is darker and more practical. We choose only such trees that grew in northern forests, and they have an optimal moisture index. This wood won't decay and crack with time, so Baltresto hot tubs or saunas will serve you for a long time.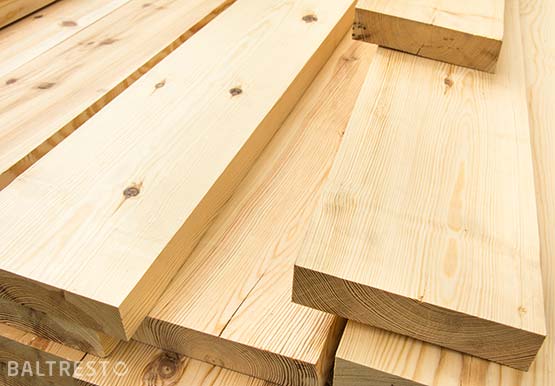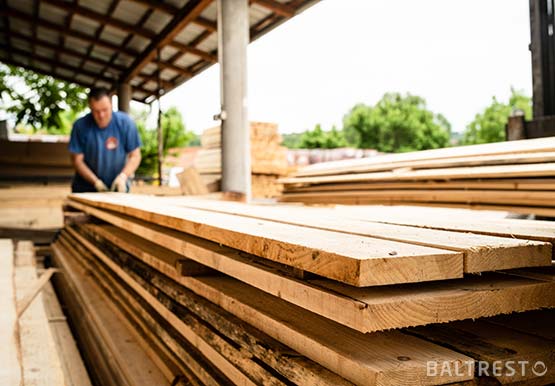 2. Safe and practical fiberglass
Baltresto uses only modern effective technologies. For example, when producing fiberglass liners for hot tubs, we employ German innovative composite materials of premium class. Their production requires special equipment and high qualification. Therefore, our customers buy a hot tub that ideally fits European climate conditions, and it is easy to maintain. A fiberglass liner hot tub has excellent aesthetic properties and a wide color range of fiberglass material that doesn't crack, fade or turn yellow with time. Fiberglass Hot Tub is a choice of a modern rational customer!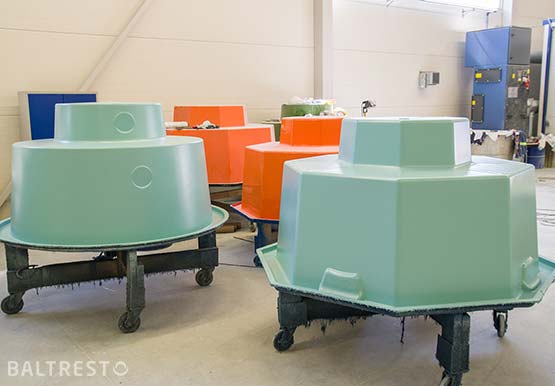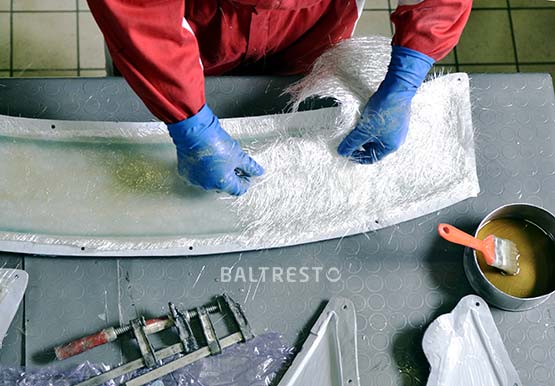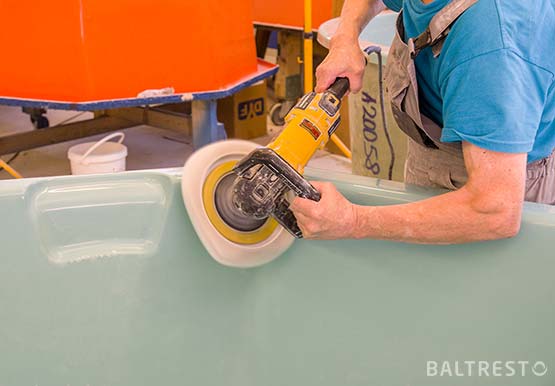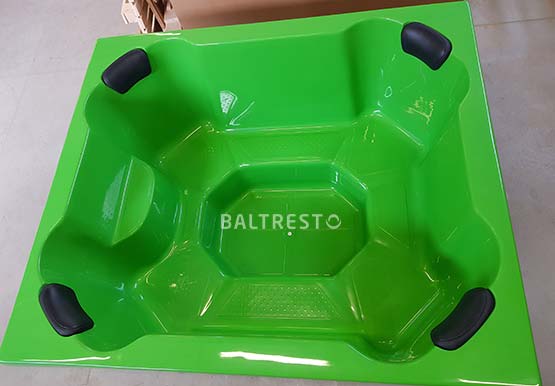 3. Reliable and durable Baltresto heaters
Heaters for Baltresto hot tubs are reliable, efficient, and durable. The high quality of our heaters is supported by our long-time experience and our customers' reviews. We produce both internal and external hot tub heaters that are more popular. Baltresto heaters have an optimal size of the furnace and wall thickness which are necessary for the fast and efficient heating of your hot tub. Heaters are made from high-quality aluminum and long-lasting stainless steel. On average, all our heaters warm up hot tubs within 1-3 hours.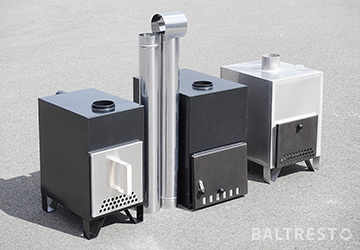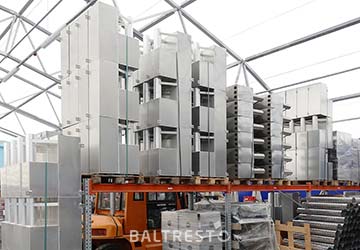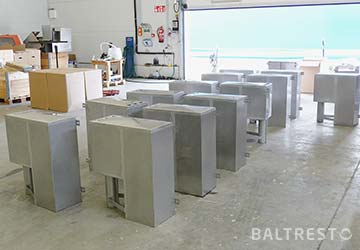 4. The modern equipment in the production of saunas and hot tubs
To manufacture saunas and hot tubs, we use the best modern equipment and advanced technologies, which allows us to keep up with worldwide trends in the HomeSpa market and create products customized to customers' needs. Machines of the leading world manufacturers of woodworking equipment are installed at Baltresto production facilities. Experienced specialists and true craftsmen control the production process, they turn wood into a comfortable and stylish hot tub or sauna for your garden.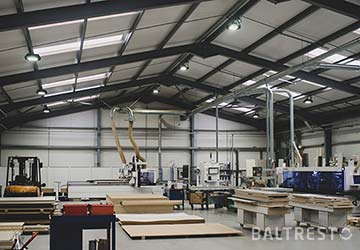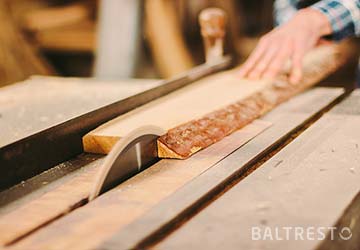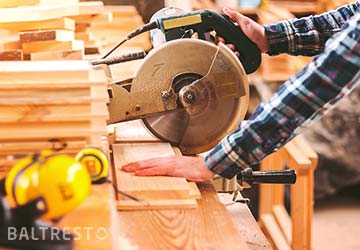 5. Assembling saunas and hot tubs manually
Each employee has their area of responsibility, which reduces the risk of defects and allows maintaining standards and quality at the high European level. Baltresto's advantage is manual assembly. This approach allows paying attention to each junction and element. The risk of manufacturing defects is therefore minimized. Moreover, before being sent to the client, each assembled sauna and hot tub is tested, and the final performance inspection of all components is made.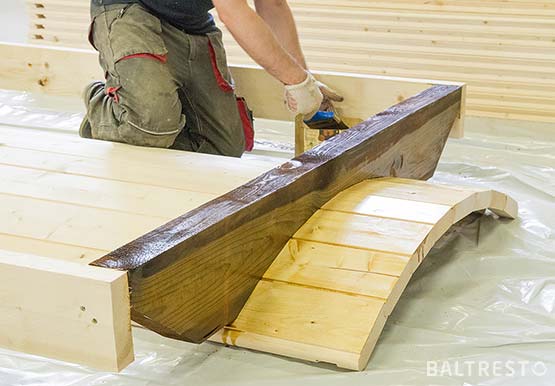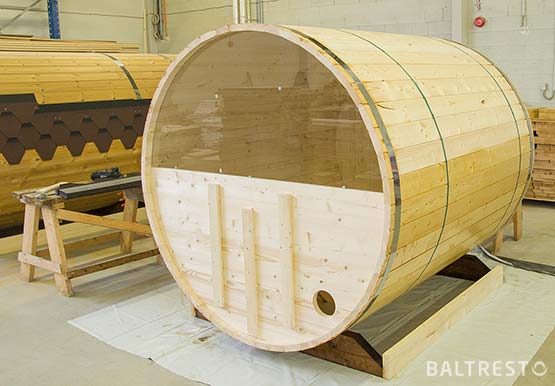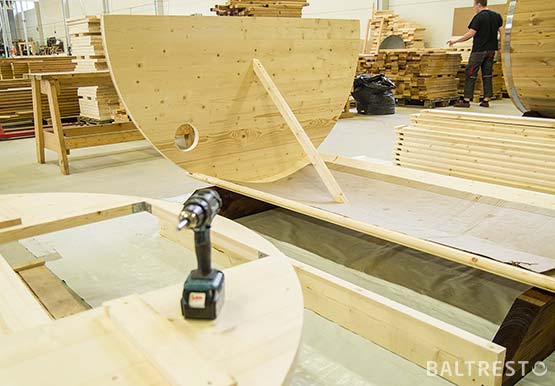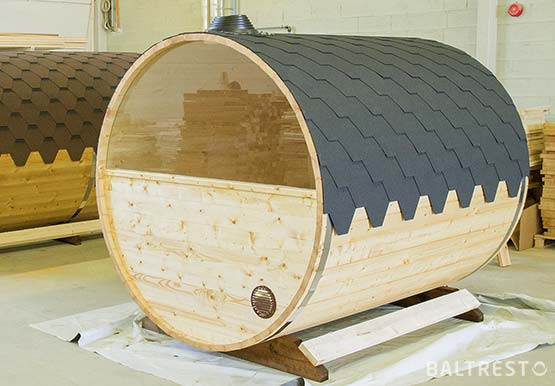 6. Baltresto production packaging
We complete a ready sauna or hot tub with a heater, additional accessories, make reinforced packing, fix and check the address, after that the product is stored in a covered warm warehouse until its shipment.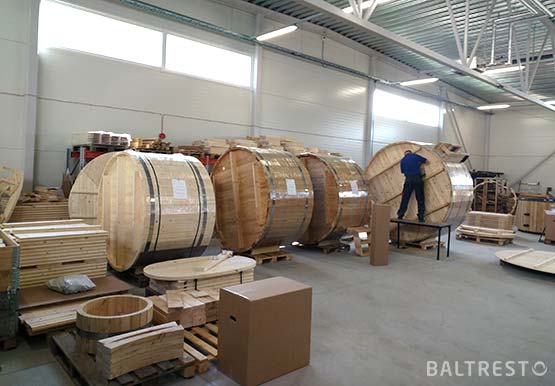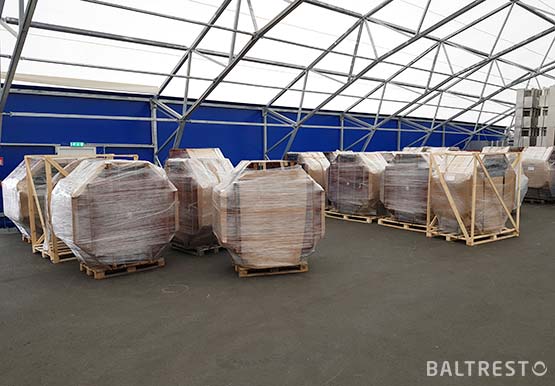 7. Baltresto is an eco-efficient production
While manufacturing products that protect and improve your health, we must think and pay attention to preserving the environment. "Baltresto" production is eco-efficient, waste-free, and completely safe. We also take care of our employees' health by using powerful ventilation and air purification systems that are necessary when working with wood.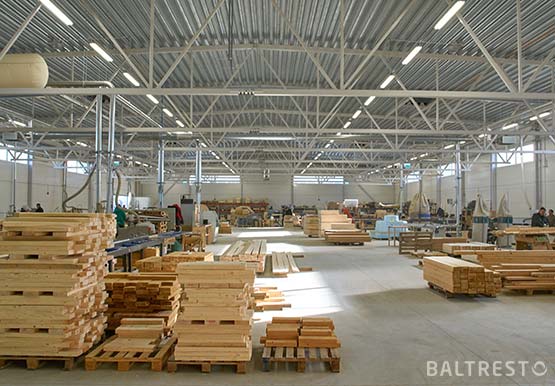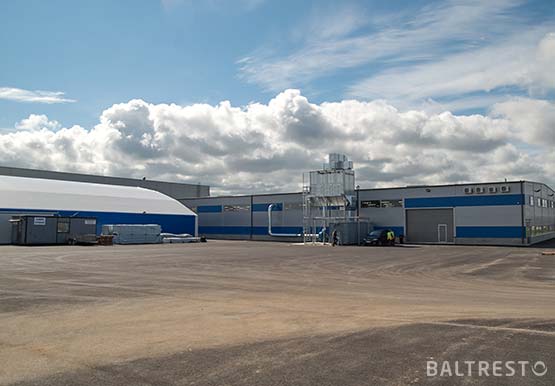 8. Effective logistics is our priority
Our customer service department will always help you with your transport arrangements by choosing the best offer and a good price. Baltresto works only with leading transport companies in Europe: such as DHL, DSV  Dachser, and others. One of our priorities is a reliable and certified courier delivery. We are concerned about our clients and always ready to offer an appropriate solution to match your conditions: a truck, a ship, and even a helicopter.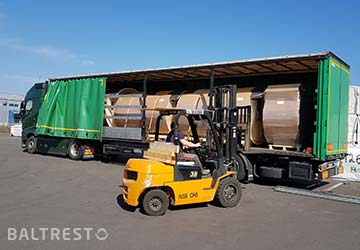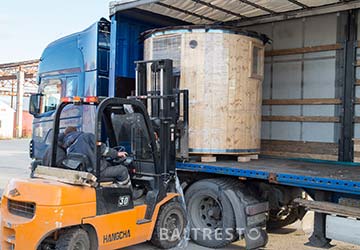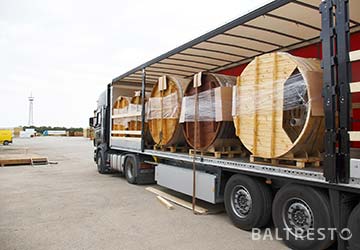 9. Easy assembly and installation of a sauna and hot tub DIY
A sauna or wooden hot tub can be delivered to a customer either fully assembled or disassembled with detailed simple assembly instructions and attached drawings. Fiberglass liner hot tubs are delivered only assembled. Two people can easily assemble a hot tub within a day, a sauna can be assembled within 1-2 days. The disassembled option is usually chosen by customers who do not want to overpay for transportation, for example, the delivery of a disassembled sauna is much cheaper due to its size. An assembled sauna or hot tub can be used just after they are properly placed.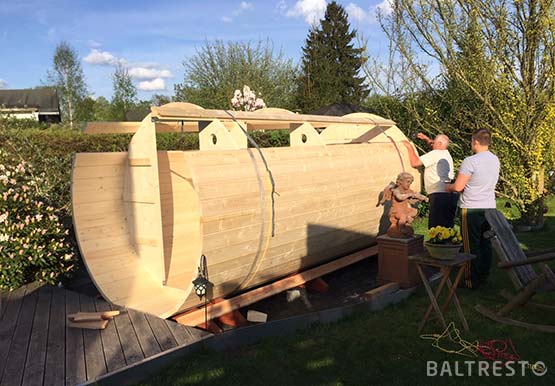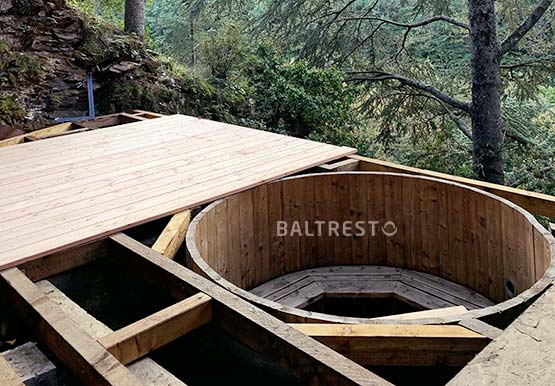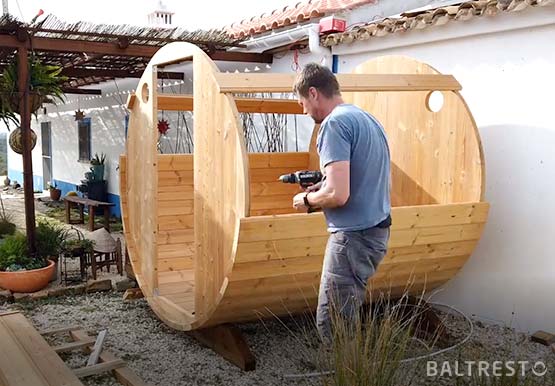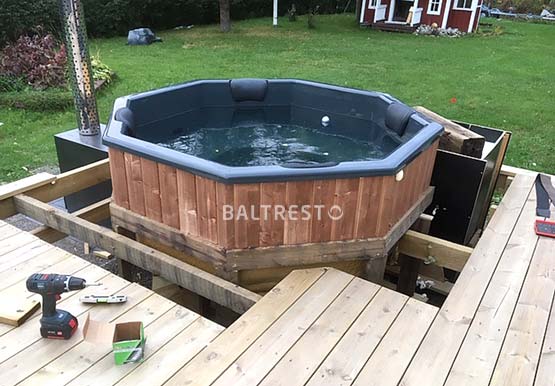 10. Outdoor sauna and hot tub are your private Spa and pleasure for every day.
Then little is left to do, namely, heat a hot tub or sauna, invite your friends and have a fun party. Or you can just enjoy your time with your family by spending time together and improving your health! Or you can have a romantic date with your beloved, forget about hustle and bustle of your everyday life, watch the stars, and dream about something beautiful. Outdoor living dream, you don't have to simply dream, with Baltresto you can allow yourselves to make your dreams come true!