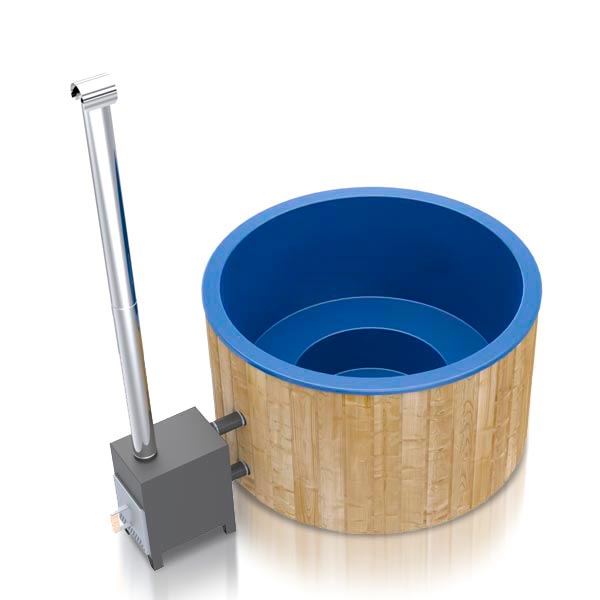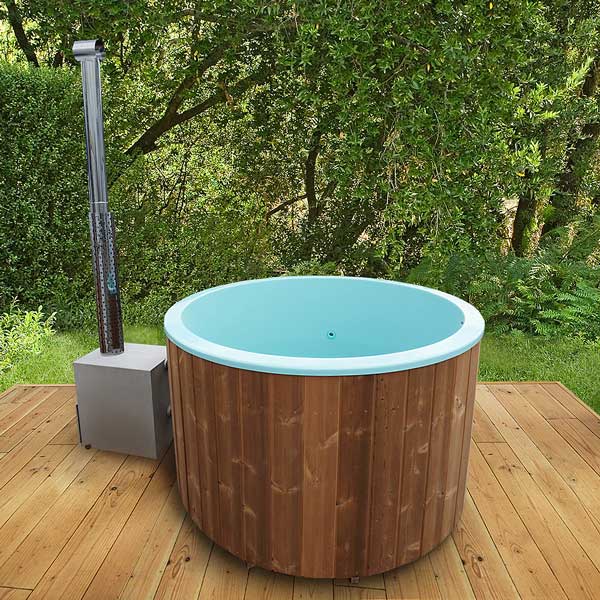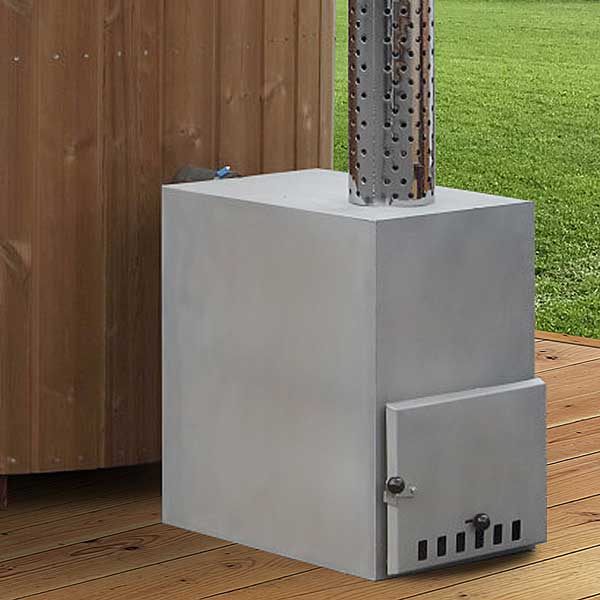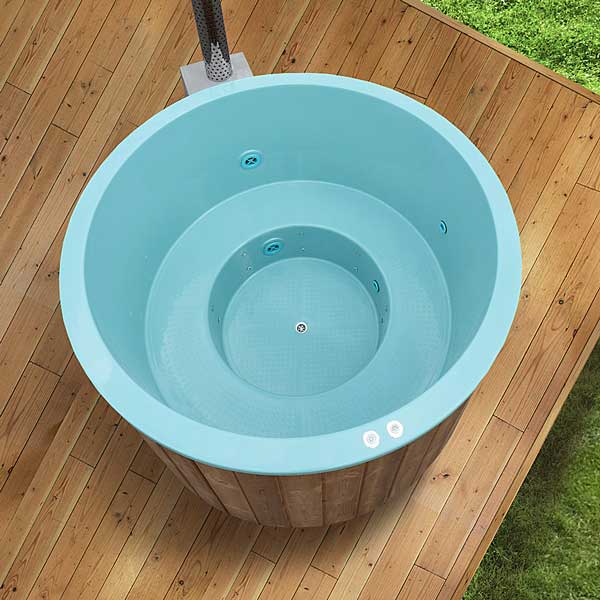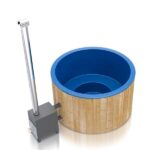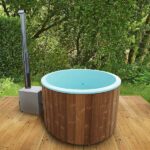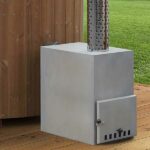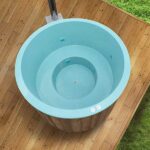 For 4 persons Wood-fired Hot Tub with an Outside Heater
The classic Wood-fired Hot Tub model is ideal for a small family with children. The Wooden Hot Tub with outside heater is more comfortable, as it provides more space for people. Thanks to the outside heater, the tank is less polluted, there is no risk of burns during bathing, it is easier to keep the heater clean and remove ash. The Round Wooden Hot Tub is made of high-quality thermowood, its inner insert is made of practical and safe fiberglass material, which is easy to keep clean. This small Wooden Hot Tub has a drain and comfortable benches for sitting. It is delivered assembled and has one of the lowest prices in the assortment of fiberglass Hot Tubs.
Buying this Wood-fired Hot Tub, you can complete it with accessories to diversify your family life and provide health benefits.
Basic Set Includes:
Fiberglass bath planked with 18 mm thermowood
Waterproof plywood flooring
Drain
Accessories
Parameters
Description
Delivery
Parameters:
Diameter—1.8 m
Volume—1100 l
Weight (kg) – 180
Capacity— 4 persons
Height—1.1 m
Depth—0.96 m
Height of seats – 280 mm
Width of seats – 290 mm
Thermo-wood outside thickness – 18 mm
Waterproof plywood flooring – 9 mm
Description
We are happy to present the most popular model in the category "Fiberglass Hot Tub"– Round, Small Wood-Fired Hot Tub by Baltresto. You don't need anymore to wait a moment to Buy  a Wood-fired Hot Tub and looking for a Wood-fired Hot Tub For Sale!  A lot of our customers have already appreciated an excellent quality and affordable price of this Small Wood-fired Hot Tub!
Our Round Wood-fired Hot Tub represents a Wood-fired Bathtub for 2-4 persons. The size of this model is perfect for a small group of people or private holidays. Traditional round shape, carefully modified according to the standards of Baltresto and provides you an optimal comfort during the time of soaking in your Small Wood-Fired Hot Tub.
Despite the fact that our Round Hot Tub  is one of the Cheapest Wood-fired Hot Tubs, we consider it is the most Popular Wood-fired Hot Tub in its price category:
– Due to attention to each detail of the design, while operating Round Fiberglass Hot Tub, we guarantee high strength, resistance to corrosion and temperature changes, and ease of care.
– Fiberglass Hot Tub liner has no welds, so eliminates the possibility of leaks and is durable;
– Round Wood-fired Hot Tub is made of high-quality thermowood, eco-friendly and at the same time not rotting;
– Water heating is performed using an external Wood-fired Heater, which does not take up space inside Wood-fired Bathtub, and convenient to kindling and cleaning.
– A classic round shape of Wood-fired Hot Tub for 2-4 persons would be a great addition to your home and garden.
We deliver  our Wood-fired Hot Tubs all over Europe: Finland, Germany, Sweden, Norway, Estonia, Austria, Switzerland, France, Spain, Italy, Romania, Bulgaria, Latvia, Lithuania, Albania, Croatia, Czech Republic, Denmark, Greece, Hungary, Liechtenstein, Luxemburg, Macedonia, Malta, Monacо, Montenegro, Netherlands, Poland, Portugal, Serbia, Slovakia, Slovenia.
Shipping cost is not included.
The shipping cost depends on the total weight of your order and your destination.
For more information, you can visit our Delivery Page