At Baltresto's our main principle is to create the goods that would last long, are affordable and, most importantly, of high quality. The design of our products combines comfort and functionality that are so important for setting up your own Private Garden Spa. Our wide range of saunas and hot tubs would be a perfect addition to any landscape.
So, what kind of secrets does Baltresto hold when it comes to production of high quality hot tubs and saunas?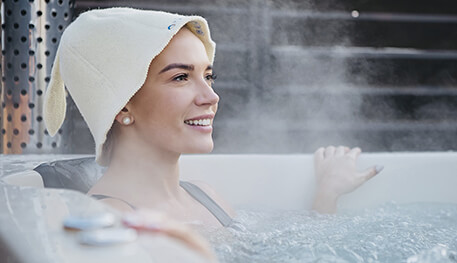 The Baltresto company has been making high-quality hot tubs for more than 15 years. A wide range of models came from many years of our engineers' work and integration of new technologies. Our production is based in Estonia, which allows us to make high-quality hot tubs at affordable prices. In the catalogue you can find classical wooden hot tubs made of spruce, larch and thermowood as well as modern models made of sturdy and long-lasting fiberglass with thermowood exterior. We have many different shapes – from round for 3 to 4 people to octagonal and square ones for 6 to 8 people. Any model can be upgraded with a hydro- or airmassage, lighting, filtration system and other options that transform a wood-fired hot tub into a jacuzzi. Have a look at our products and offers!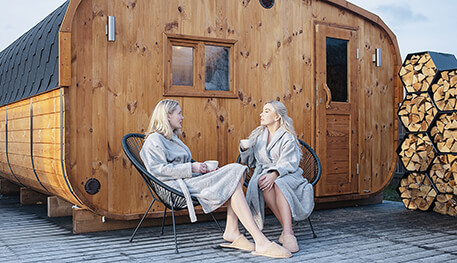 From the wide range of our company's barrel saunas, you will definitely find the one that suits you in terms of price, functionality and comfort. The size of a sauna varies from 1.6 meters to 5 meters. We have provided models for families up to 4 people and large companies up to 8 people. Besides a steam room, barrel sauna can also include a changing room and a small terrace with seats. It can be heated by a wood-burning stove or an electric heater. It can be equipped with a panoramic window made of heat-resistant glass, lighting and other options and accessories that can be found in our catalogue. The selected model can be delivered assembled and ready to use, or you can order and assemble the sauna yourself, following our instructions. Delivery of a disassembled sauna is much cheaper due to the size of the package.
Blog

There is no universal answer to this question, as water quality depends on several factors. Firstly, the quality of the...