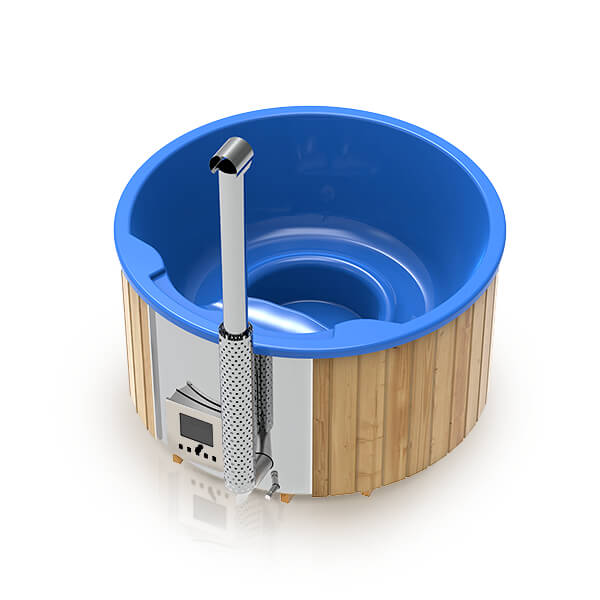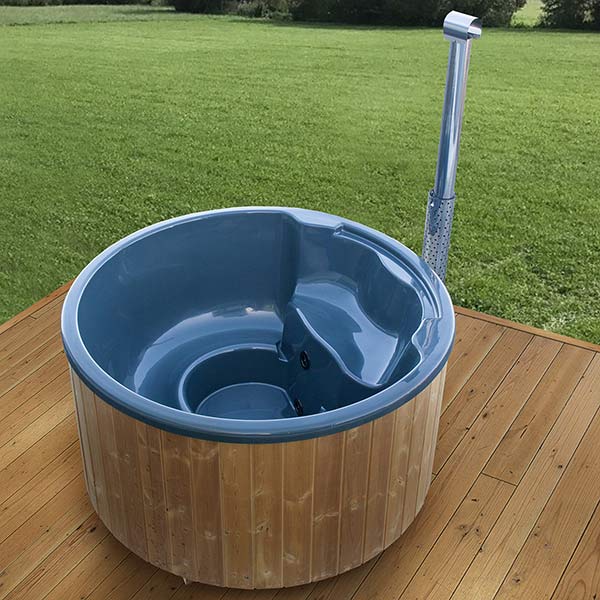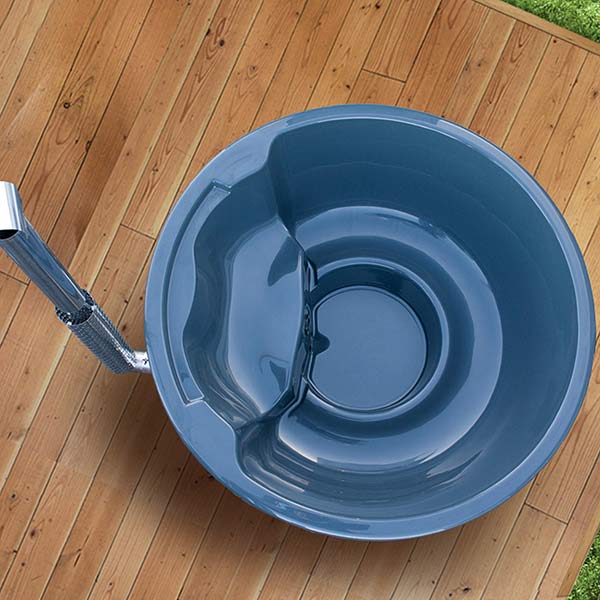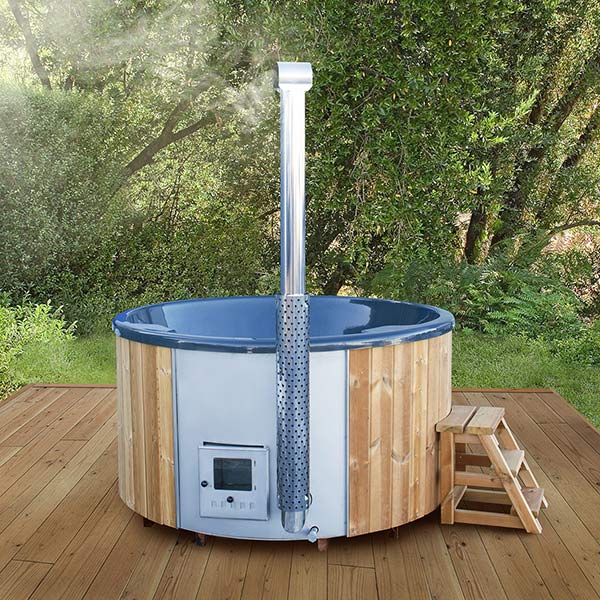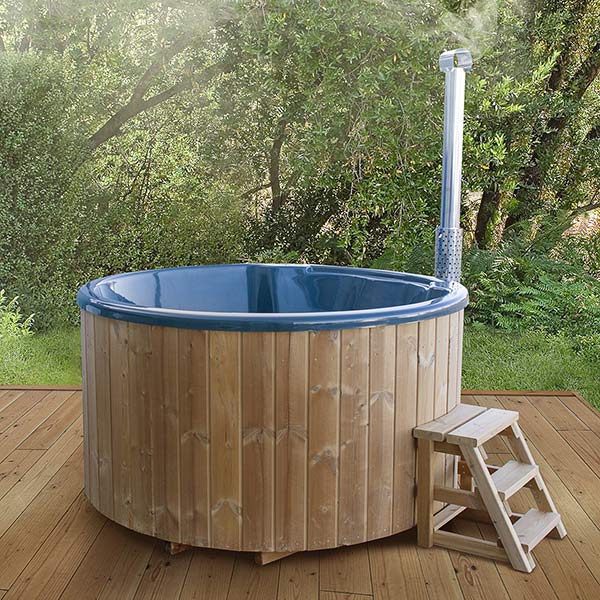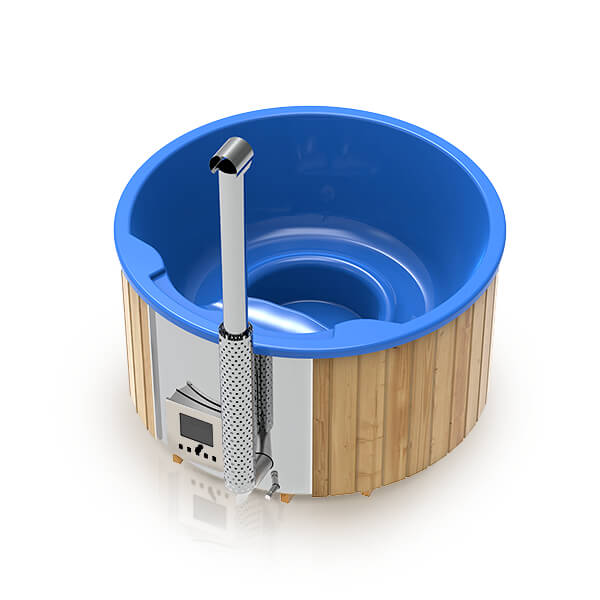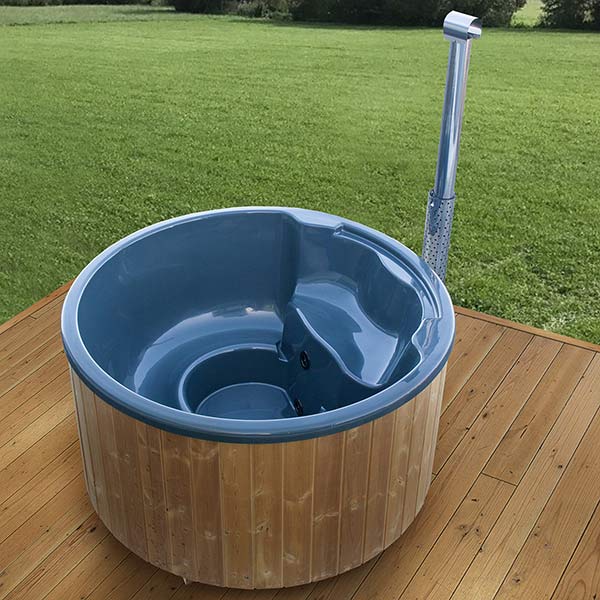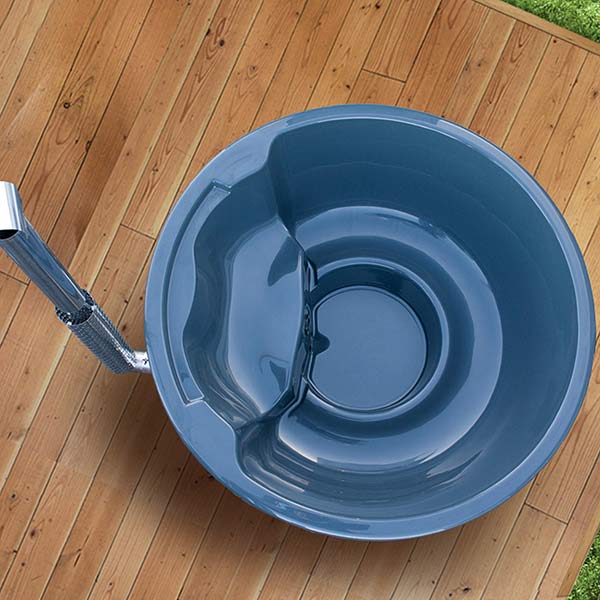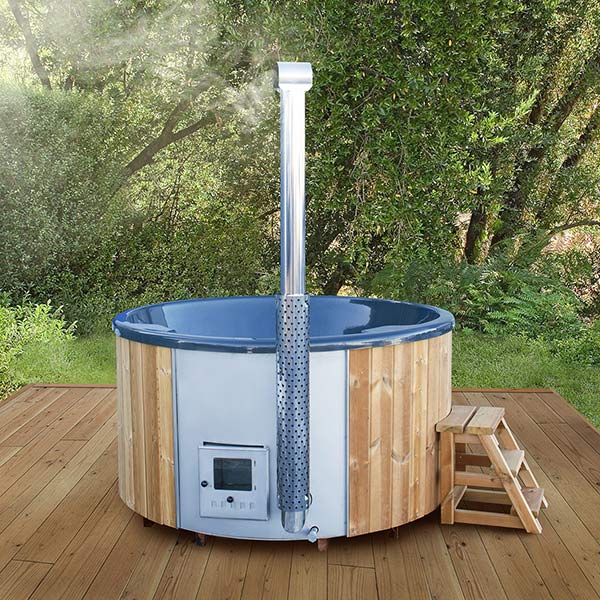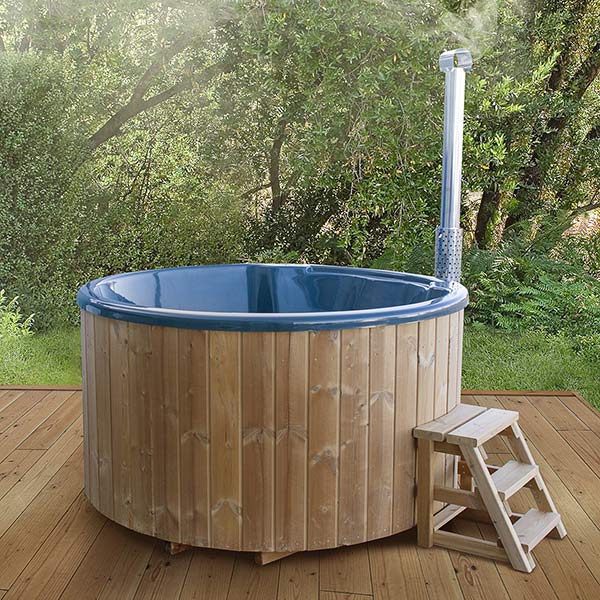 Round Hot Tub with integrated wood-fired stove for 5 people
Experience comfort with our round fiberglass hot tub planked with 18 mm thermowood, featuring an integrated wood-burning stove. This type of stove is designed to be built into the hot tub, creating a seamless and efficient heating system.
Perfect for a group of 4-6 people, this hot tub boasts a smooth and non-slippery fiberglass surface that is protected from scratches, cracks, and leaks with modern technology. With a small water consumption of 1100 liters and an integrated wood-fired heater, you can enjoy fast water heating and long-lasting relaxation.
Get it fully assembled and ready to use – just fill it with water, kindle the stove, and enjoy bathing.
Basic Set Includes:
Fiberglass bath planked with 18 mm thermowood

Waterproof plywood flooring

Integrated stainless steel stove

Chimney guard

Drain valve
Accessories
Parameters
Delivery
Parameters:
Diameter – 2.0 m
Volume – 1100 l
Weight – 265 kg
Capacity – 4-6 persons
Height – 1.1 m
Depth – 0.83 m
Height of seats – 245 mm
Width of seats – 350 mm
Thermo-wood outside thickness – 18 mm
Waterproof plywood flooring – 9 mm
Shipping cost is not included.
The shipping cost depends on the total weight of your order and your destination.
For more information, you can visit our Delivery Page