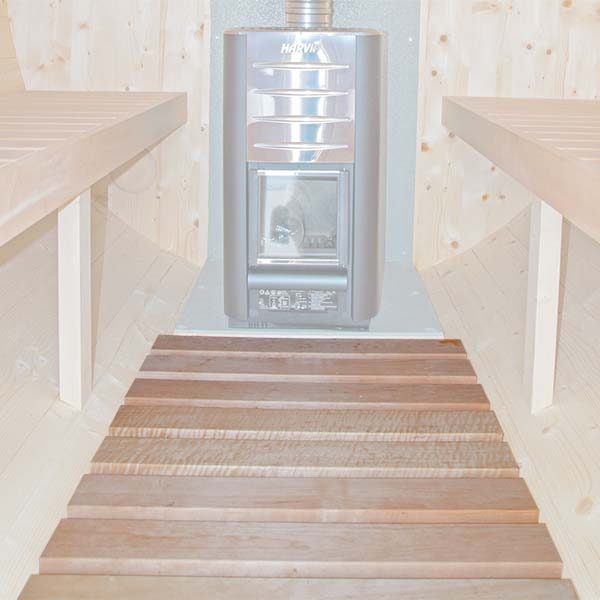 Alder Floor
Alder Floor for Barrel Sauna made from the same wood as sauna shelves, so the interior looks harmonious.
2m for the model S2, S2V, SH2

3m for the model S3, S3P, S3V

4m for the model S4P, S4PV

width is 69 cm for all models
Description
Additional Alder Floor provides comfort and practicality when using Barrel Sauna!
it allows a slightly concave bottom to be straight according to the Barrel sauna shape

there is no risk of slipping on the wet floor, as water will flow under Alder Floor bars

alder wood has a low thermal conductivity and will not burn a human body even at high temperatures

additional sauna accessories, such as a small stool or water tank, can be placed on the flat floor

easy to maintain: small dimensions of Alder Floor enable you to wash it easily and thoroughly after each time you take a sauna
Attention! When you order this product, make sure that your chosen Alder Floor model fits the length of your Barrel Sauna or consult our manager!