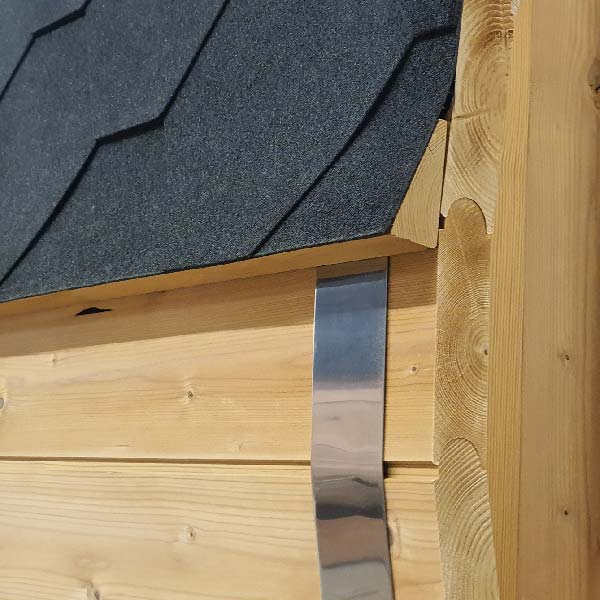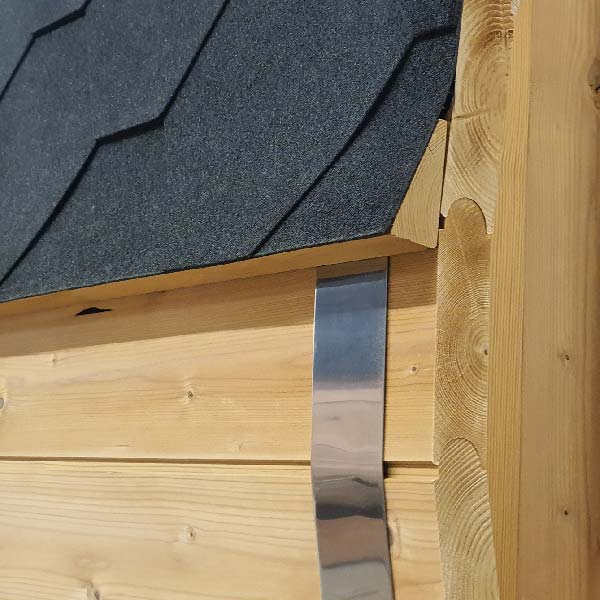 Angle for Sauna Roof, 2 pcs.
Angles for Sauna Roof are installed exactly under the roof of an Outdoor Sauna.  It is quite cheap but very practical, the main task of this accessory is to collect water pouring from the roof during rain or active snow melting.
When water flows down the walls without any control during the rainy season, it collects fine waste and dirt accumulated on the walls and worsens the wood exterior. The installation of Angle for Sauna Roof can preserve the aesthetic look of a barrel sauna and prevent the premature wear of the frame in rainy areas.
Available only for Barrel Saunas 2m, 3m and 4m