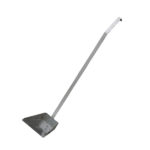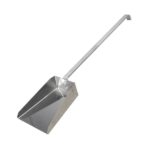 Ash Shovel
It is a handy instrument to remove ash from the heater for Outdoor Hot Tub. Ash Shovel is constructed in such a way that its shape provides the most effective cleaning of ash and protects clothes from getting dirty. Ash Shovel is made from high-quality stainless steel, which is heat-resistant and durable in use. 
Description
      Handy Ash Shovel for cleaning a heater for Wood-fired Hot Tub!
We recommend you to remove ash from the heater after each time you use it, because too large deposits of ash may even cause lower heating power. Large ash deposits can also damage the heater grate with time.