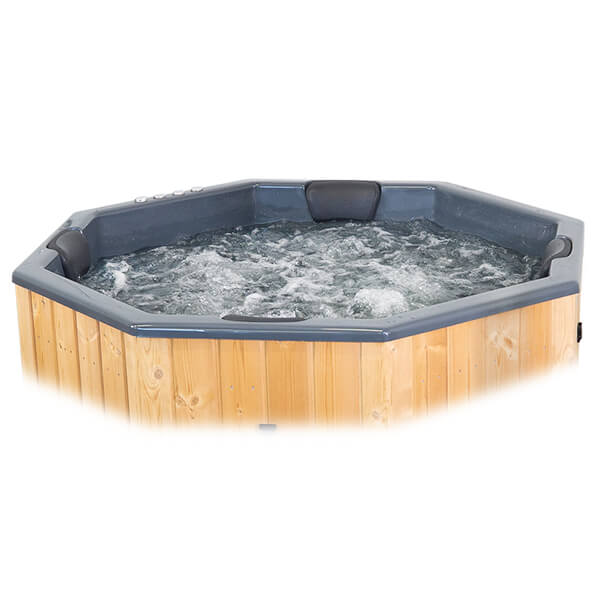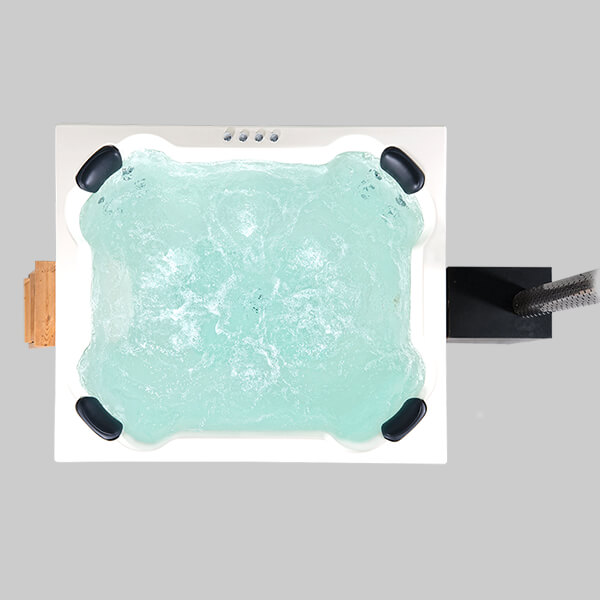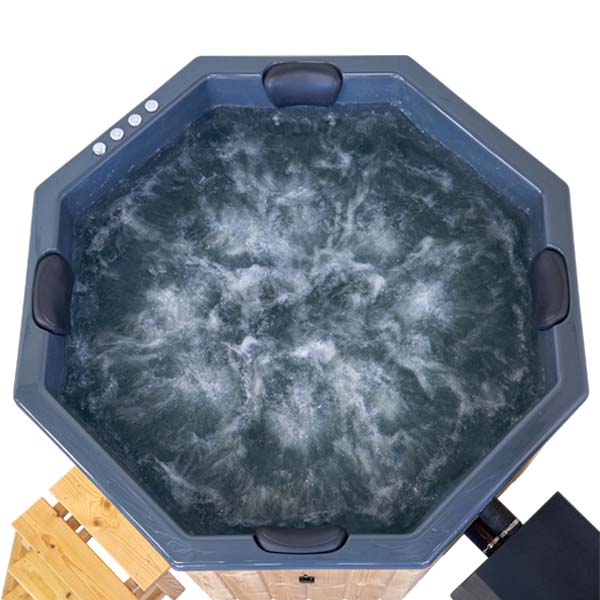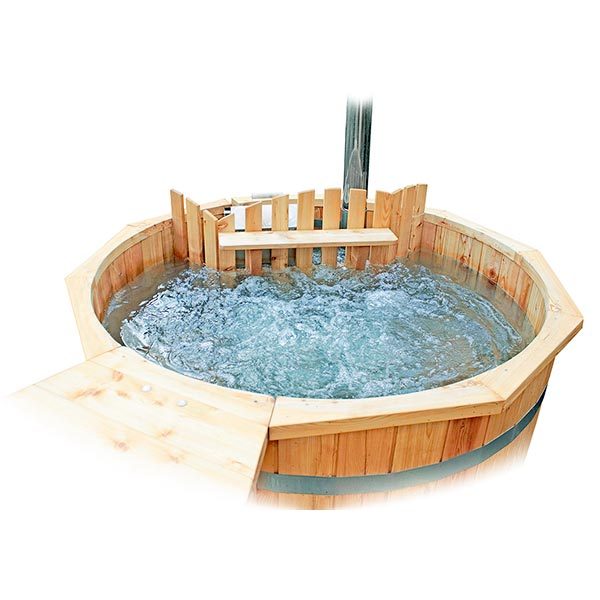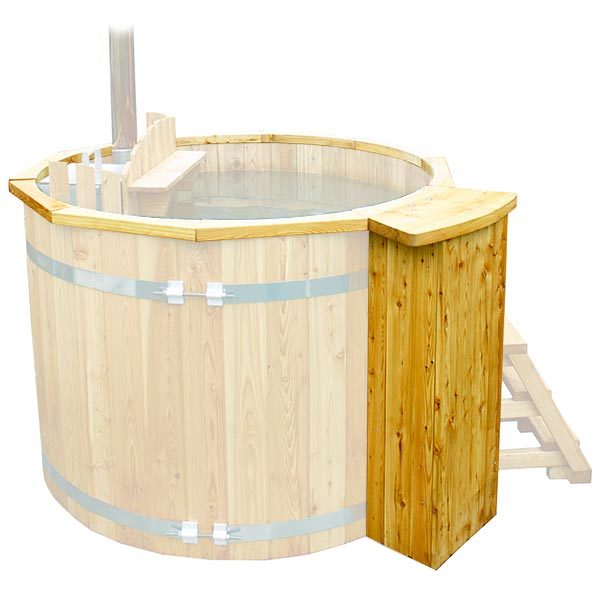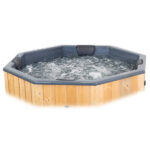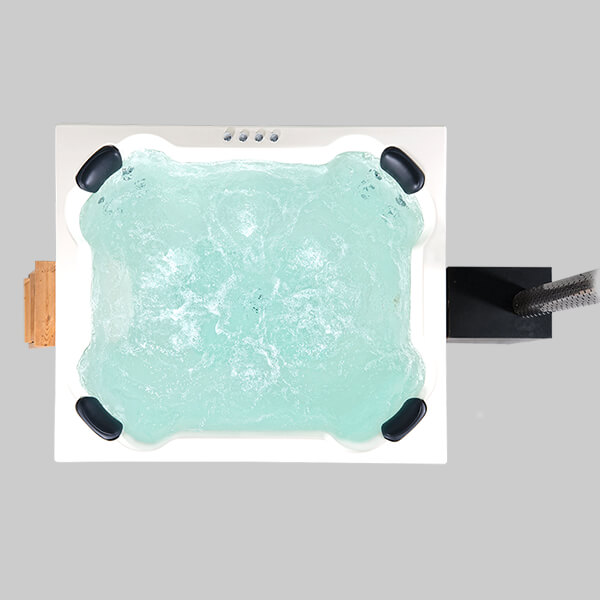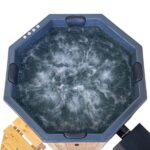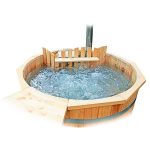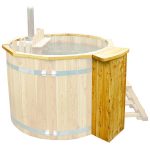 Bubble System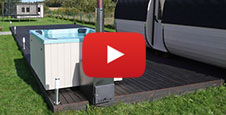 Bubble massage is a type of underwater massage made with help of air bubbles produced by the airflow from the bottom of a wood-fired Hot tub.
The Bubble System is a great way to relax muscles and perform a complex body massage.
Compared to the HydroMassage System, the Bubble System produces a softer effect on the whole body surface, therefore, children love it.
Description
Relaxing Bubble System for your outdoor Hot Tub!
Order high-quality Bubble System and enjoy charming bubbles and relaxing effects of warm water to create a real jacuzzi effect!
Bubble System consists of hoses and 8 nozzles through which air is circulated by means of a pump, they are placed at the outdoor Hot Tub bottom. The use of this system relaxes bathers with air bubbles, which slide along the skin and create a perfect feeling of calmness and relaxation. Especially children feel comfortable in warm bubbling water, so you should be prepared for more than one hour of messing around!
The pump and hoses in Fiberglass Hot Tub are mounted under the lining to protect them from weather conditions.  Bubble System is installed in ready-made outdoor Hot Tubs at our factory and it is ready for use as soon as Hot Tub is delivered. No installation is carried out in Hot Tub Liners without a customer's specification, so when ordering, please write to the manager that you need holes in your hot tub liners.
Hoses and electrical parts in wooden Hot Tub are installed in a wooden box placed near one of the wooden Hot Tub walls, and it can serve as a shelf for beverages.
Without a doubt, Bubble System is one of the most relaxing accessories for outdoor Hot Tub, which explains its great popularity. Bubble System can be used with sea salt, bath foam, and fragrant aromatherapy oils.  We use only high quality and safe components for Hot tub accessories. Our Bubble System for Outdoor Hot Tubs is specially designed for the Nordic climate and will serve you for a long time!
When you order  Bubble and HydroMassage System Set, you can save up and create your ideal outdoor Hot Tub! We recommend installing LED-lights and the Jacuzzi system at the same time because re-equipment is really difficult and not always possible.
Do not let water in hoses freeze in winter! By all means, remove water from the tubes by turning on Bubble System for 20-30 seconds after water has been removed from outdoor Hot Tub.
Basic set for wooden tubs includes:
Decorative Top Rim
Wooden box -Shelf
Motor power : 700 W