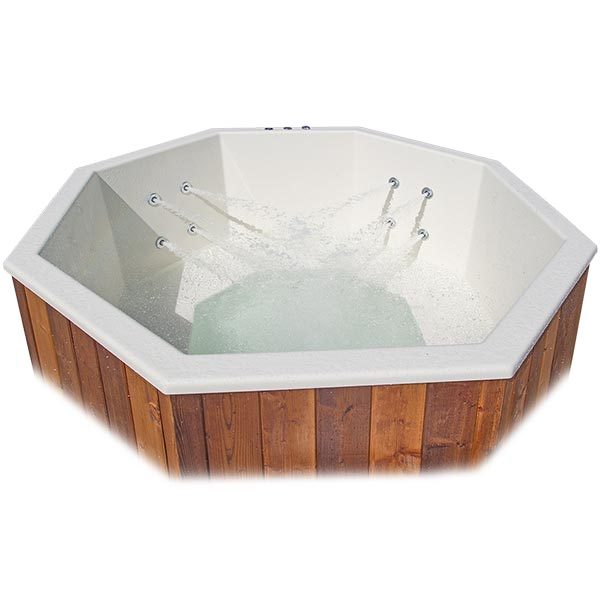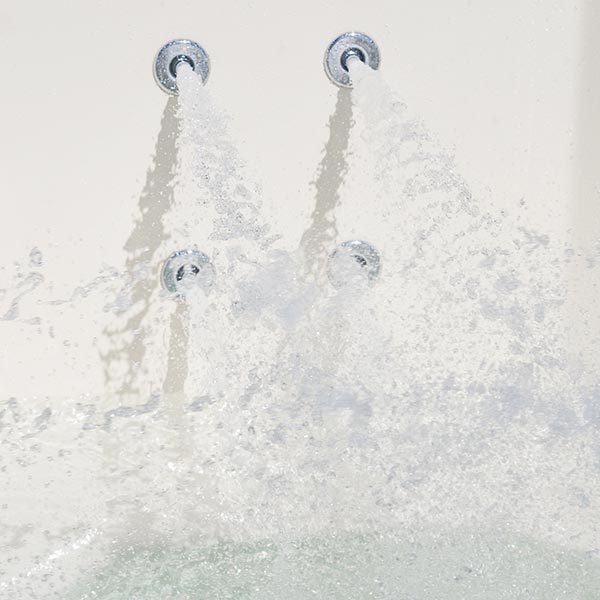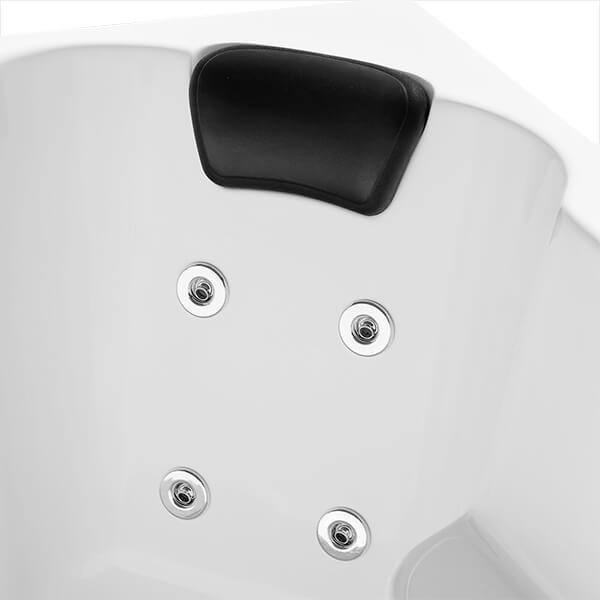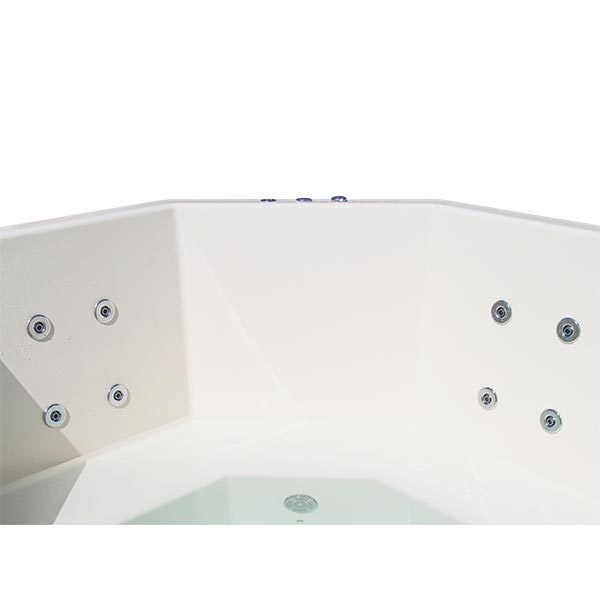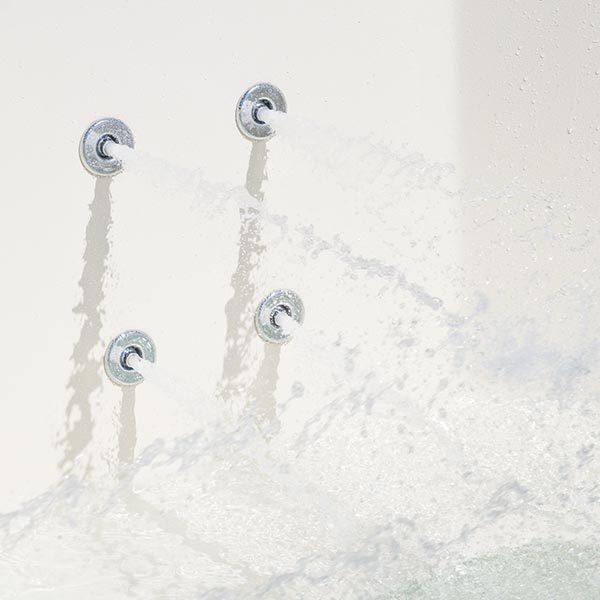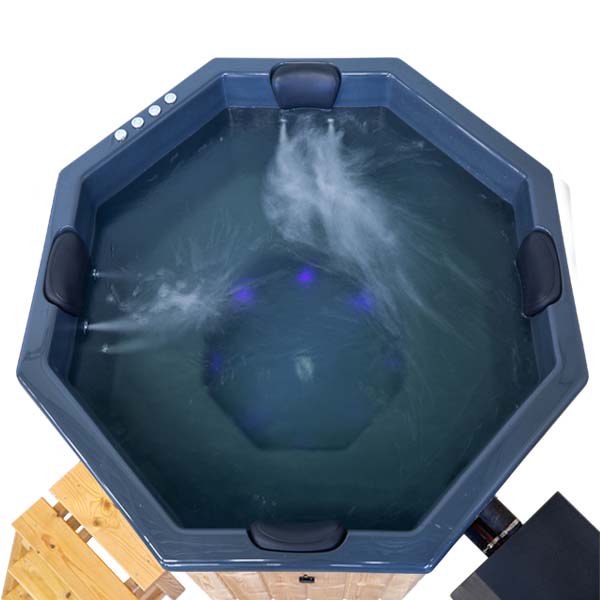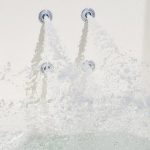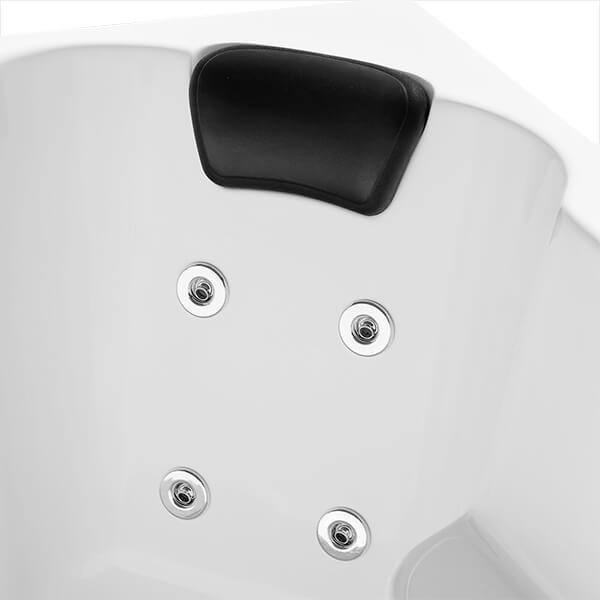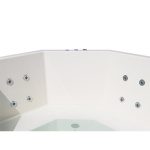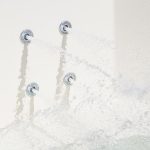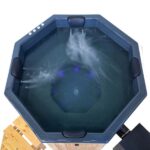 HydroMassage System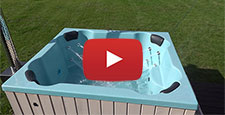 When you install HydroMassage System in your outdoor Hot Tub, your experience of SPA-procedures will get onto a completely new level!
HydroMassage System includes 8 massage heads, with 4 heads on each side of the outdoor hot tub.
This arrangement allows giving a simultaneous massage to two bathers, whereas the massage volume and intensity are ideal.
Description
General Information
Description
Effective HydroMassage System for your outdoor Hot Tub!
Warm water and powerful HydroMassage systems relax your body at the end of the hard-working day.
The components of our water massage system are of high quality and can withstand even tougher outdoor use year after year.  HydroMassage System is installed in ready-made outdoor hot tubs at our factory, and the massage is ready for use immediately after the tub is delivered. No installation is carried out in Hot Tub Liners without a customer's specification, so when ordering, please write to the manager on which wall it is necessary to make holes in your hot tub liners.
HydroMassage System is controlled by a pneumatic switch placed on the side panel of the Hot Tub. The system also includes a controller that allows you to change the ratio of water and air from the nozzle to enhance the massage or make it more relaxing. Nozzles, the control switch, and regulator are covered with chrome, therefore they perfectly withstand any weather conditions.
We recommend the following mode of HydroMassage System operation: massage for 10-20 minutes with a 5-minute break at least.
HydroMassage System can be installed only in Fiberglass Hot Tub, it is easily combined with LED -lighting and Bubble system. When you order  Bubble and HydroMassage System Set, you can save up and create your ideal outdoor Hot Tub!
Thanks to this system your soaking in the Hot Tub can get more pleasant and useful for health!
Attention! We recommend you use HydroMassage System in combination with Hot Tub filters to avoid making holes dirty and breaking them! Do not add oils, lotions, or foams! Do not let water in hoses freeze in winter!
Suitable for Fiberglass Hot Tubs only!
Motor power : 750 W
Ensure good operation and long life of the hydromassage system by following water quality limit values below.
Chlorine content: max 3.5 mg/l (ppm)*

pH value: 7.2–7.6

Alkalinity: 60–120 mg/l (ppm)

Calcium hardness: 100–300 mg/l (ppm)

Iron: max 0,1 mg/l (ppm)*

Copper: max 0,2 mg/l (ppm)*

Manganese: max 0,05 mg/l (ppm)*

Phosphorus: max 0,01 mg/l (ppm)*

Nitrate: max 50 mg/l (ppm)*

Chloride (salt) content: max 250 mg/l (ppm)
If the water quality limit values are not adhered to, the product warranty does not apply.