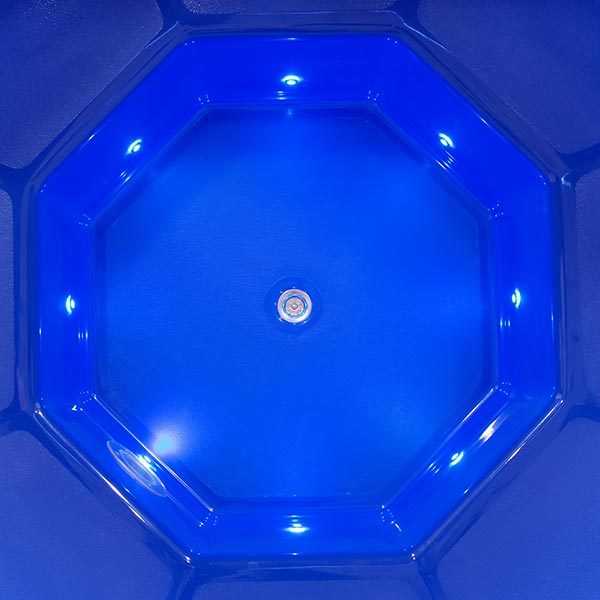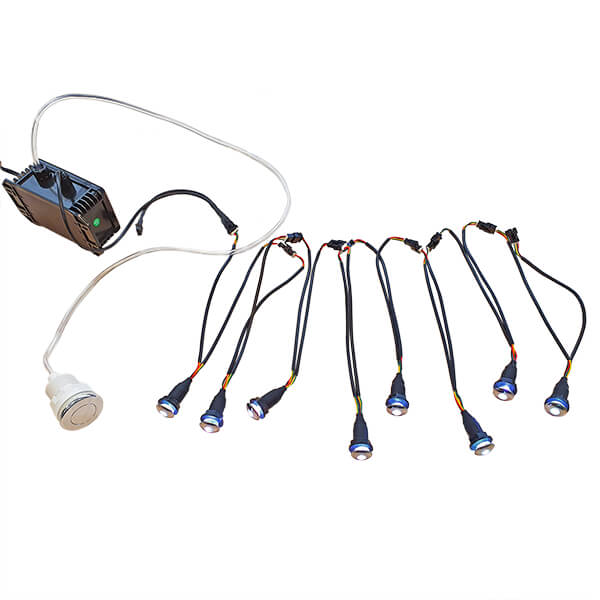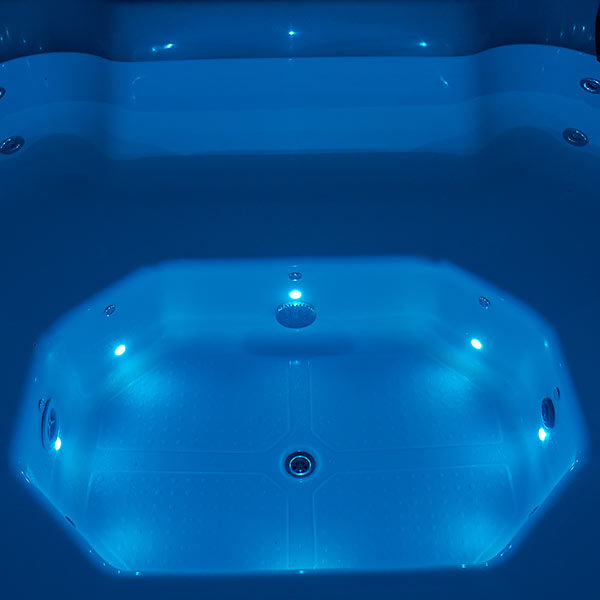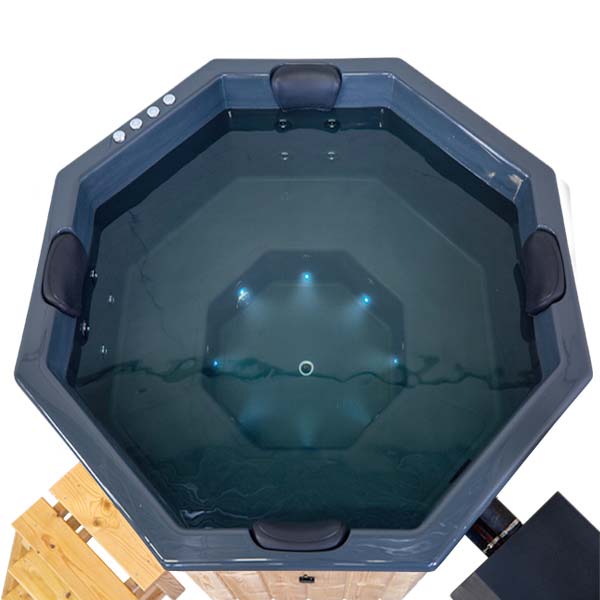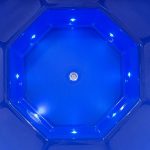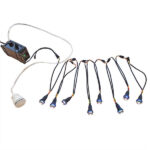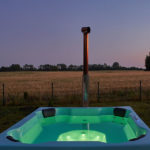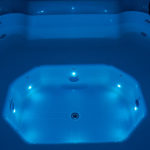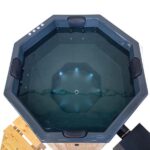 8 LED-Lights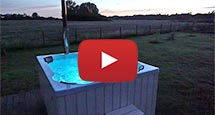 Led-lights will make your soaking in Outdoor Hot tub more pleasant, diverse, and interesting. Led-lights are installed on the bottom of Hot tub liners. This accessory allows you to change the colour of water and gently illuminate it. You can choose one of the seven modes, either the one that will shine constantly in one colour or turn on the mode when seven lighting colours will change smoothly.
The set includes:
8 LEDs in chrome nozzles

High-quality fastening and wiring elements

Chrome-plated pneumatic switch
Set for Wooden Hot Tubs Includes:
Wooden Box

Decorative Top Rim

Wooden Shelf
Power consumption: 5 W
Wattage: 3 W
Description
Led-lights will add luxury and relaxation to your Outdoor Hot tub!
Complete designing your Outdoor Hot tub with super popular and magnificent Led-lights that are energy efficient and will serve you for a long time. Kids are especially fond of this accessory, and it is simply indispensable when it comes to relaxing at dusk.
The magic light of Led-lights will leave no one indifferent! Colour options to gently illuminate your Outdoor Hot Tub are: red, green, blue, yellow, purple, turquoise, and white. You will love the universal colour range of Led-lights from Baltresto, and we guarantee that your friends and neighbors will also notice your stylish Outdoor Hot Tub!
Led-lights are installed directly on the bottom of Hot tub liners, but thanks to the use of chrome nozzles this solution are technically safe because the electrical parts cannot be in contact with water.
LED lights can be easily turned on and operated through a touch switch. You can choose either to change light colours or to have your Outdoor Hot Tub statically illuminated with one of the above colours.
Attention!
When you order Outdoor Hot tub, Led-lights are installed directly at the Baltresto factory, so all you have to do is to connect to electricity.
When Hot Tub liners are ordered without consulting a customer, holes for Led-lights are not cut out! Only a certified specialist must connect them to electricity!
Thanks to Led-lights, your bathing in the tub will be even more interesting and exciting!