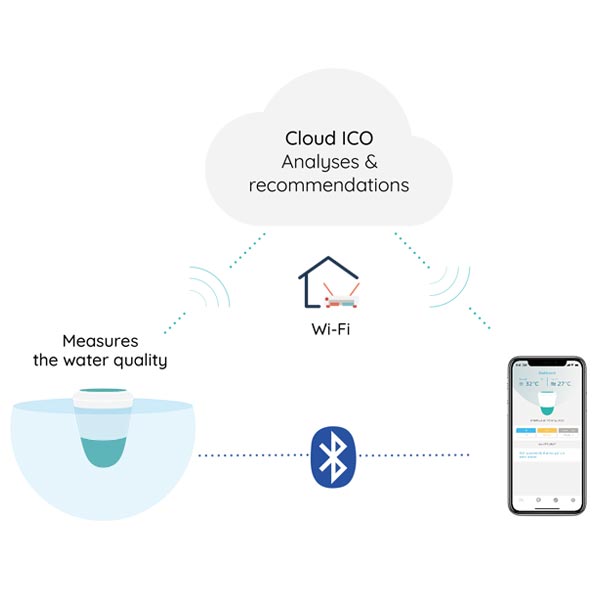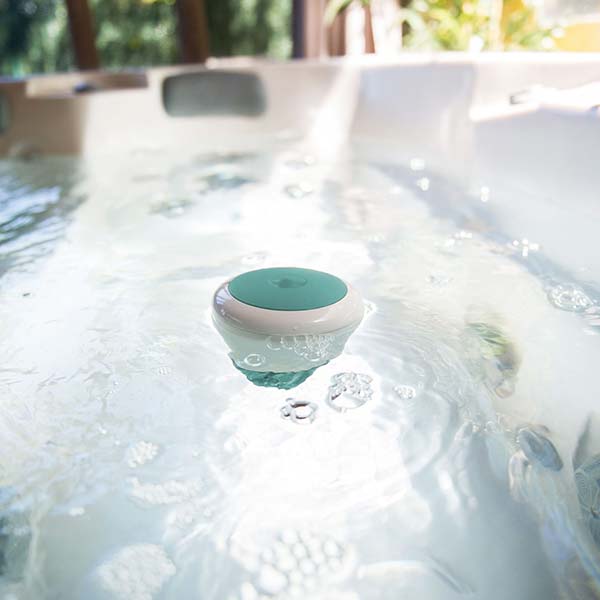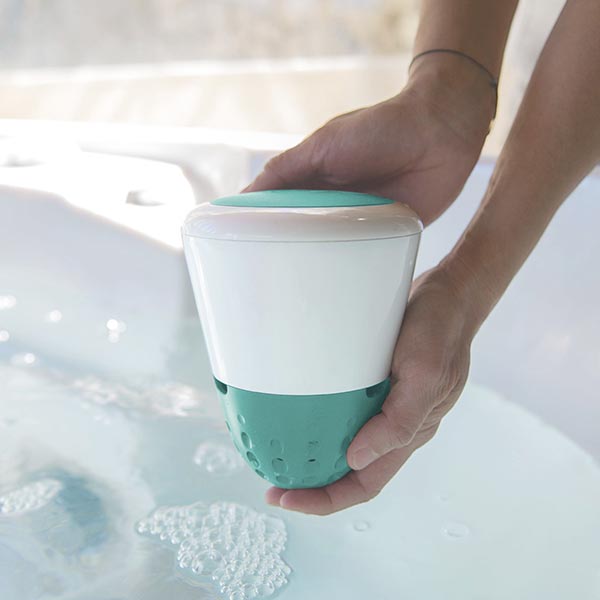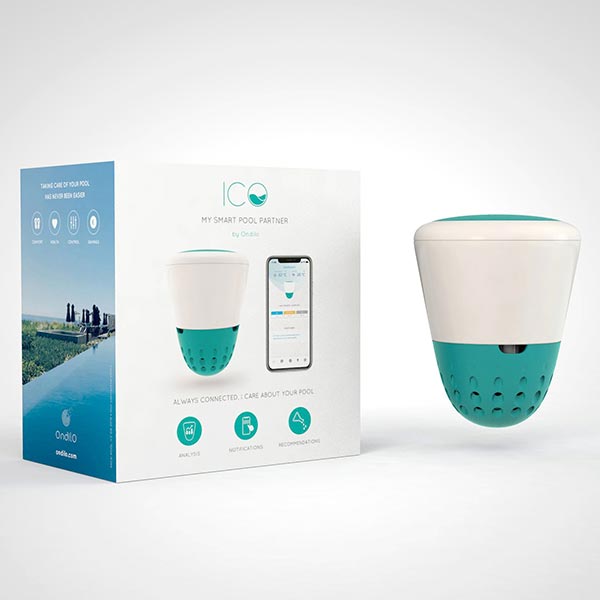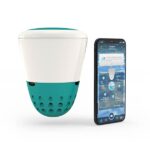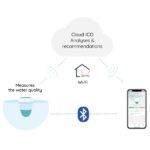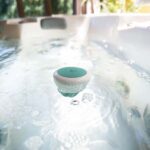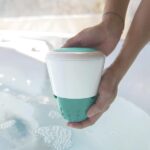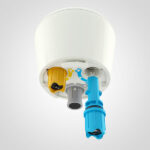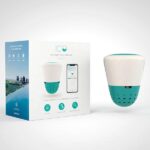 Smart SPA Monitor with app
Control the quality of the water in your Outdoor Hot Tub and anticipate the water changes in real-time on your smartphone! Just install the free application (IOS & Android) which is available in 11 languages!
Artificial Intelligence anticipates changes in your water and warns you in time to prevent any potential issues:
The blue sensor measures the pH level in your Outdoor Hot tub, it is an essential element in the balance of the water

The orange sensor measures the ORP level used to measure the Chlorine

The grey sensor measures the conductivity in the water used to estimate the salt level and alkalinity
A smart SPA Monitor takes into account any changes in the weather and lets you know what steps to take. For example, it will remind you to cover your Outdoor Hot Tub in the event of strong winds. Once per season, 6 hours are sufficient to charge the thermometer for a full cycle
made in France.
Description
The smart SPA Monitor connects to your Outdoor Hot Tub in real-time thanks to a free smartphone application!
The smart SPA Monitor is then linked to Outdoor Hot Tub and directly analyzes the quality of your water. Once the application is downloaded, you enter the information related to your Outdoor Hot Tub (position, type of chemicals, water volume, etс.)
The smart SPA Monitor and sensors guaranteed for 2 years.
4 sensors included: temperature; pH; disinfectant (ORP/Redox); conductivity (salt/TDS)
Rechargeable battery with USB charger included
All types of water: Chlorine, Bromine, Salt-water electrolysors
24 hours a day, always at your service via your smartphone or tablet
Simple to use
Real-time water analysis
The artificial intelligence of the smart SPA Monitor can anticipate variations of the water and can, therefore, notify you in time. Thanks to the free application, you are not alone to face your water maintenance!
Technical characteristics:
Ip68 waterproofing
Compatible with chlorine bromine and salt
Measures: ph, ORP, and conductivity
Water temperature estimations: salt levels and water hardness
Free (IOS & Android) application and available in 11 languages (French, English, German, Spanish, Italian, Portuguese, Dutch, Swedish, Czech, Hungarian)
Technical characteristics:
Dimensions, cm
15 x 11 x 6
Weight
700 grams
IP rating level
Waterproos rating IP68-Anti-UV plastic - Chlorine resistant
Treatment types
Salt, Bromine, Chlorine
Sensors
Measurements: pH - Redox/ORP - Conductiity - Water temperature
Estimations: Salt level - Water Hardness
Connection
Wi-fi and Bluetooth
Battery
5V charger with USB cable provided
Installation mode
In the pool, under a cover, in the skimmer
Warranty
2 years for ICO and sensors
Operation temperature
From 0ºC to 40ºC