Baltresto. Outdoor living dream
Iana
Baltresto brand welcomes the new 2020 season with a renewed design.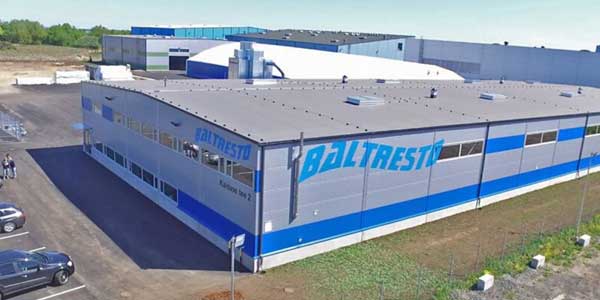 The last logo existed for over 10 years. During this time our company has grown from a small private production to the largest European manufacturer, has changed a lot internally, and we decided that it should be visible on the outside as well.
The new logo is the symbol of the Baltresto updates. At the heart of the new style, we have retained the blue color – the color of water and sky, the color of tranquillity, friendliness and relaxation; and supplemented it with the warm color of wood, which symbolizes coziness, comfort and eco-friendliness of our product.
The wide, solid font highlights our confidence in product quality and our reputation, while the rounded letter shapes show the functional and aesthetic perfection of the soft lines that we reproduce in every Hot Tub and Barrel sauna.
In the second part of the logo, we showed the view from above of the classic round Hot tub, a very important model for us, which kicked off Baltresto's rapid growth. We believe that in the future Baltresto products will be easily recognizable just by this element, without mentioning the brand name.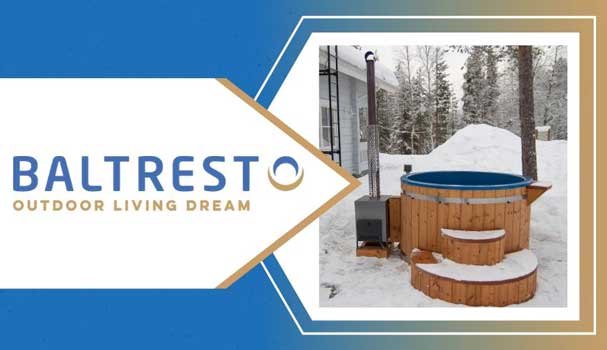 Also, the new logo is now complemented by the slogan "Outdoor living dream", which reveals our desire to help people create private spa dreams on their backyard, make sure that the time of rest is filled with emotions and bright events, get away from fatigue and routine.
The logo is designed to reflect the core values of the brand – reliability, relaxation and comfort.
Celebrate spring and renewal with Baltresto! We have prepared interesting new products in the categories Hot Tub and Outdoor sauna, the most favorable discounts and special offers, breathtaking competitions and of course, great mood for you!
Outdoor living dream – no need to just dream, with Baltresto you can already afford to make your dream come true!