Whole Truth about Wood-fired Hot Tub: Benefits and Risks for a Good Health
Iana
The modern Wood-fired Hot Tub is a great alternative or addition to the pool. Outdoor Hot Tub with Wood-Fired Heater  can be used at any time of the year.
What are the health benefits of soaking in a Wood-Fired Hot Tub?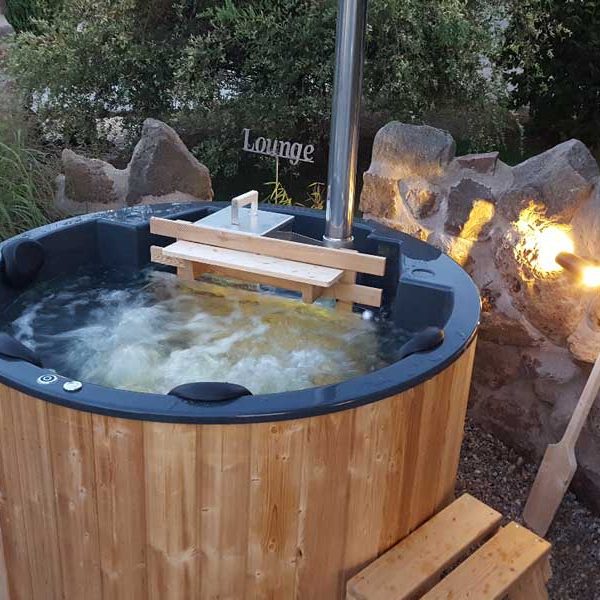 1.  Stress Relief
Regular stress leads to muscle tension, headaches and fatigue. There is no better way to stimulate the natural release of endorphins in the body than to take a Wood-Fired Hot Bath.
2. Sleep Problem
Relaxing in the Wood-burning Hot Tub will definitely help you relax and sleep better at night!
3. Healthy Skin
Water treatments in a warm bath open the pores and accelerate blood circulation in the body, which means that the blood more effectively delivers vital oxygen and nutrients, giving the skin a healthy youthful glow.
4. Relieving Arthritis Symptoms
Water procedures in the Wood-Fired Hot Tubs allow to relax muscles and reduce pain in the joints. Studies show that regular use of the Wood-Fired Hot Tub has led to a reduction in human use of analgesics and other anti-inflammatory drugs.
5. Lower Blood Sugar
Warm water raises your body temperature, which helps lower blood pressure and increases your heart rate. So it's a great way to get a little cardio workout (heart health exercises), while relaxing at the same time.
6. Family Time
Wood-fired Hot Tub is a useful rest with family, when you have fun without being distracted by mobile phones, TV and Internet. Large wood-fired hot tubs are perfect for children's and adult's party. The event will be a hit, if you provided a great topic: for example, Finding Nemo or the Pirate's Treasure. We remind you that children should be under the supervision of adults, not only during the water treatments, but also during the games next to the wood-fired hot tub, because wet grass and other slippery surfaces cause the risk of injury.
What hot tubs health risks can be?
In fact, there is no wide range of prohibitions for using the Wood-Fired Hot Tub; however, it is necessary to mention a number of wise recommendations:
It is not recommended to visit the Wood-Fired Hot Tub during pregnancy (especially in the second trimester) and lactation period.
In acute inflammatory diseases (body temperature of 37.5 and above)
Bleeding of various types
Severe heart disease
Best range of the Wood-fired Hot Tub with a wood-burning stove, you can see in our catalog.  You can choose the most convenient option Wood-fired Hot Tub with seats, hydro massage and other accessories, which allow you to take Wellness treatments in a comfortable environment.
Our customer support team will happy to answer your questions and help you to make the right choice!