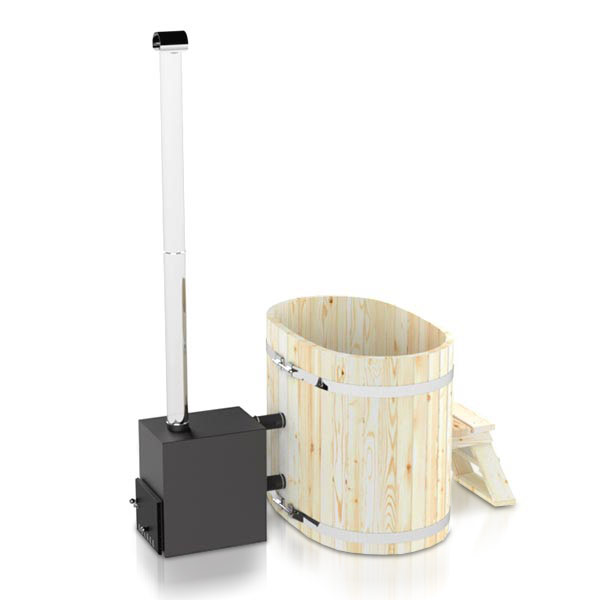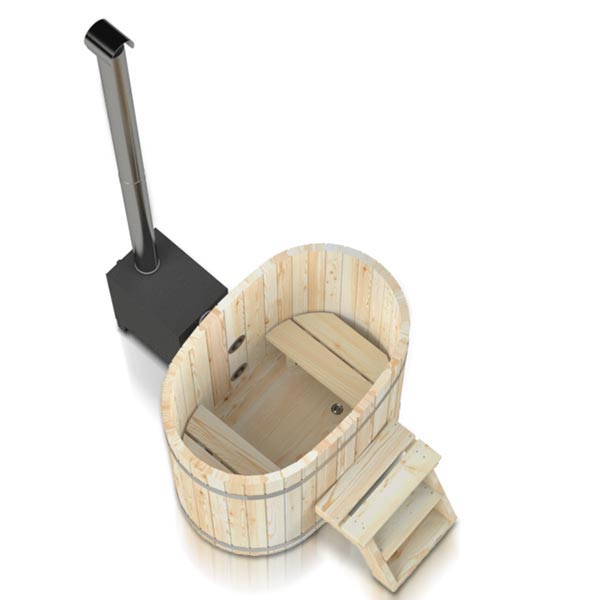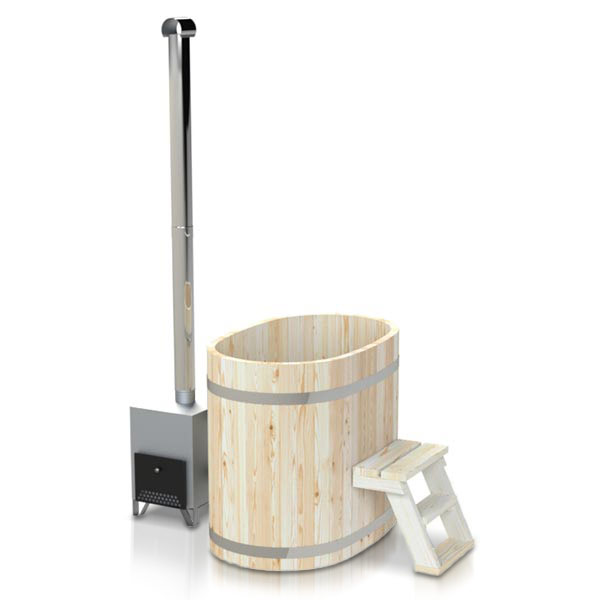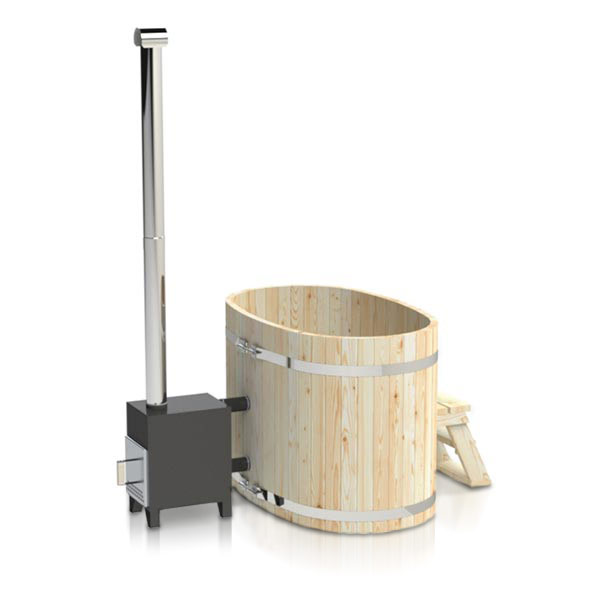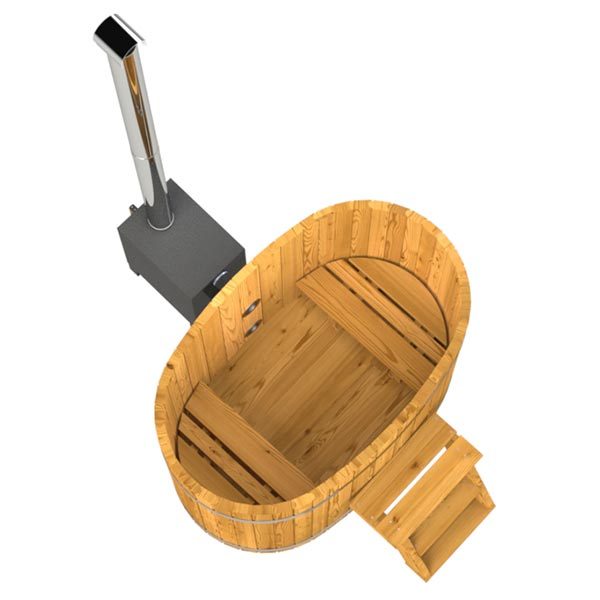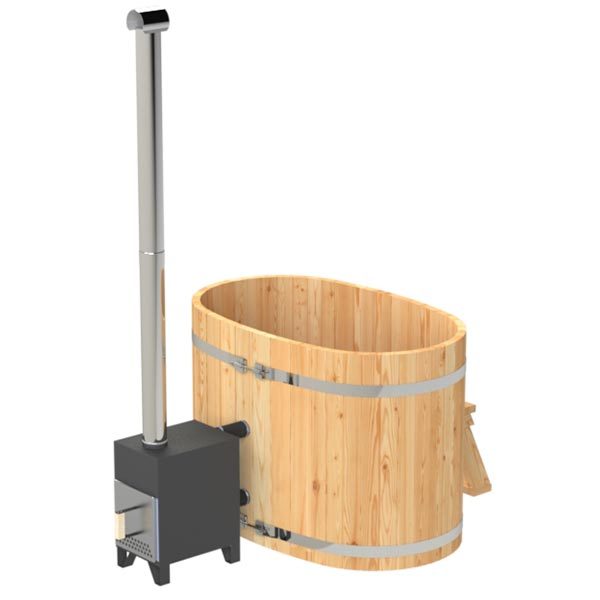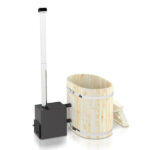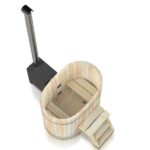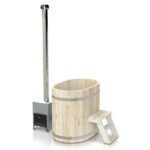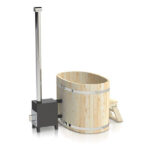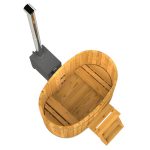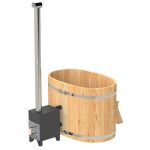 For 2 persons Wooden Hot Tub with an Outside Heater
We have changed the shape of our standard Wooden Hot Tub especially for those who prefer privacy or have a small site. Now they are produced in an unusual oval shape! Oval Wooden Hot Tub is light, which makes it portable and easy to move.  Oval Wood-fired Hot Tub has two benches so that to enjoy SPA-procedures at maximum. Choose the wood type that fits you and enjoy soaking in your Wood-fired Hot Tub!
Basic Set Includes:
Wooden Hot Tub with two Stainless Steel Hoops

Benches
Accessories
Parameters
Description
Delivery
| Technical information | | |
| --- | --- | --- |
| Size (m) | 1,3x0,85 | 1,6x1,0 |
| Capacity (pers.) | 2 | 2 |
| Volume (l) | 600 | 900 |
| Weight (kg) | 150 | 180 |
Height: 1,12 m

Depth: 0,98 m

Height of seats: 320 mm

Width of seats: 350 mm

Thickness of seats: 41 mm

Wood outside thickness: 41 mm

Flooring thickness: 39 mm
Description
Specially for your convenience, we have re-shaped our standard round hot tubs. Now they are available in an unusual oval shape which can become very useful and convenient in the design of certain areas. Oval hot tubs do not only look good, but also function very well. The tubs are equipped with benches, which makes your bathing even more comfortable. The choice of tubs is quite wide. We offer different materials—Spruce, Larch or Thermowood; two different sizes, and two types of outside heaters—Marine Aluminum, or Stainless Steel stove.
Interestingly, our hot tubs are light which makes them portable and comfortable to relocate. Now you can decide where you would like to get bath this time. Just place your hot tub on a cargo and take it with you when you go fishing, skiing or simply having a picnic by the lake. One should not also underestimate the opportunity to take his hot tub with him, if there is a necessity to change the place of residence. You will definitely NOT need to leave your favourite hot tub to the new owner of your house, which means you will NOT need to buy the new hot tub
All our wooden hot tubs are delivered in an assembled condition. All you have to do is prepare place for installation, kindle the stove, wait for a whille, until the water reaches optimal temperature, ask your beloved, child, or friend to join you, and enjoy bathnig!
Shipping cost is not included.
The shipping cost depends on the total weight of your order and your destination.
For more information, you can visit our Delivery Page