Giveaway for our customers 2023
Get a chance to win a gift card from Amazon and guaranteed prizes! The contest runs from February 20, 2023, to January 15, 2024, and is open to all our clients who have previously purchased a sauna or hot tub.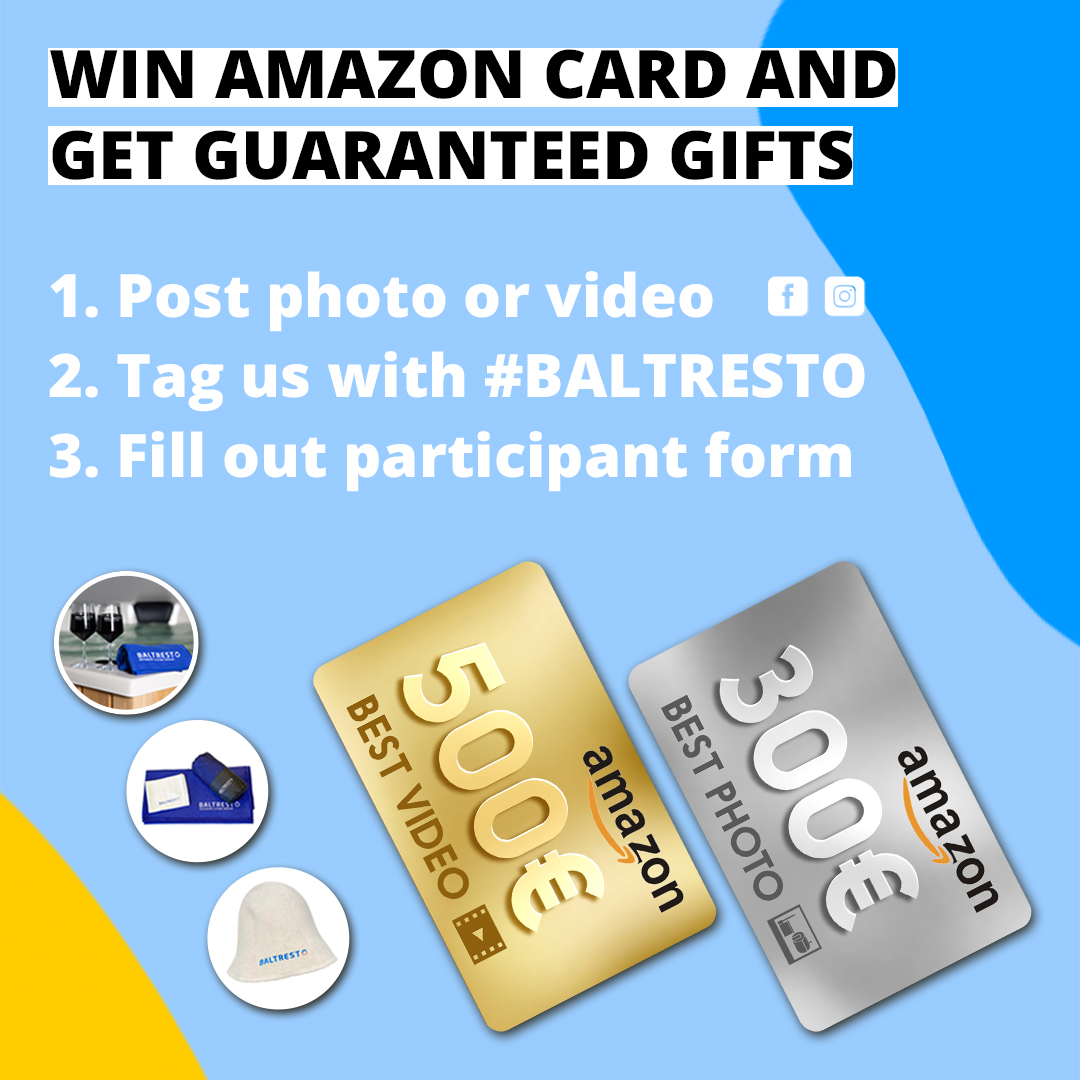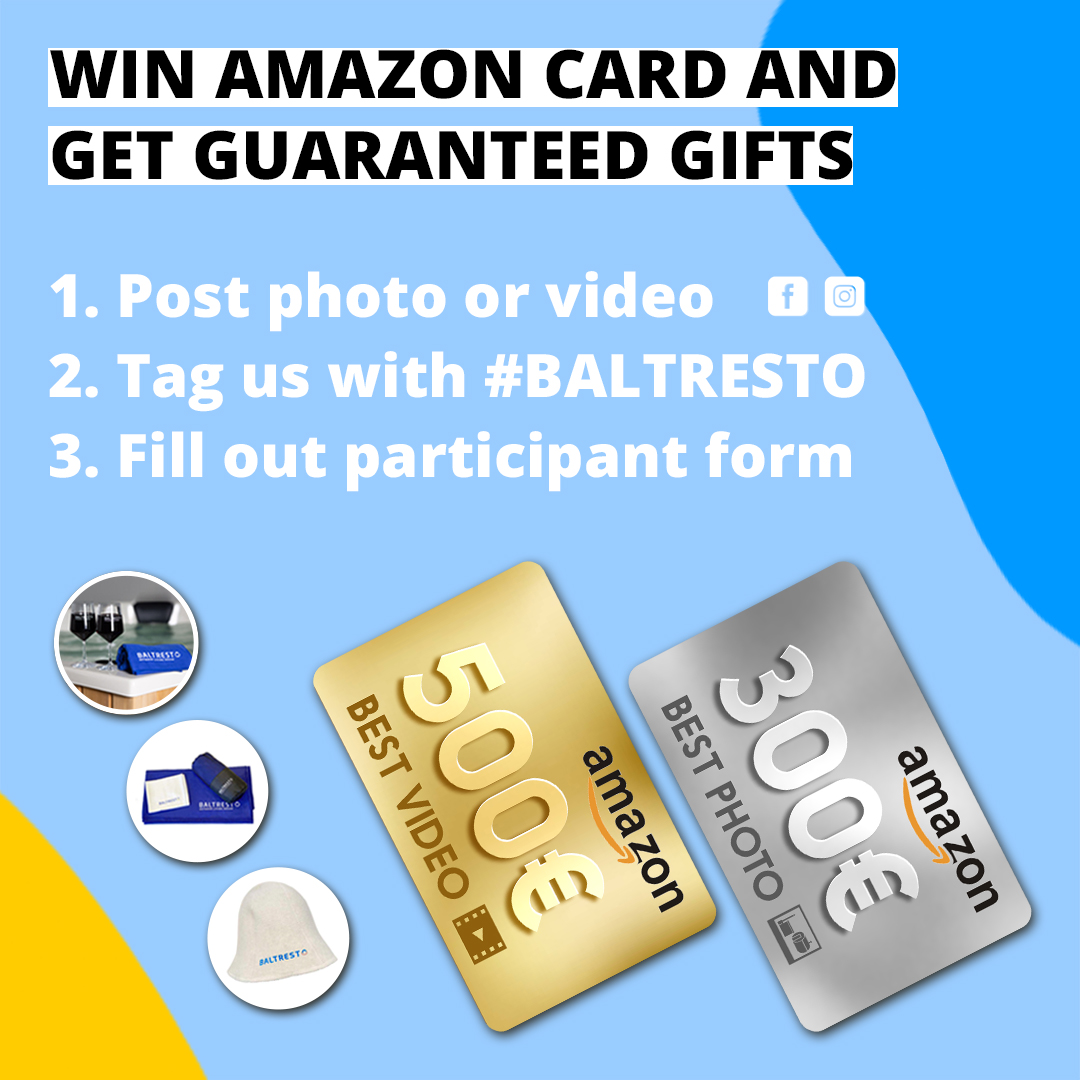 1. Post a photo or video with Baltresto products on Facebook/Instagram;
2. Tag us with #BALTRESTO
3. Fill out the Form below and get the participant number.
Prizes for the winners:
→ Best video – gift card in the amount of 500 euros;
→ Best photo – gift card in the amount of 300 euros.
Guaranteed prizes for each participant:
→ set of unbreakable glasses + set of microfiber towels;
→ 2 hats + set of microfiber towels;
The Baltresto team will announce the winners on January 15, 2024, on the official pages of social networks.
* The post with photo/video should be publicly available, or you can add the official Baltresto account to friends for the post validation;
** Publication in Stories is not allowed;
*** To participate in the contest, you must obtain a participant number by successfully completing the form. In the form, you will specify the delivery details and choose a guaranteed prize. The form can be found on the contest page.
****Your post will be reviewed, and in case of any discrepancies, the Baltresto service team will reach out to you.
*****The offer applies to an order in the amount of 1000 euros. One order is one contest participant;
****** One participant can make more than one post with the hashtag #baltresto, but only one post can win;
******* By posting a photo with the hashtag #baltresto, you give permission for Baltresto to share it on our official social media page and website.
Dear customer, please, fill in the necessary fields below to receive a guaranteed gift.